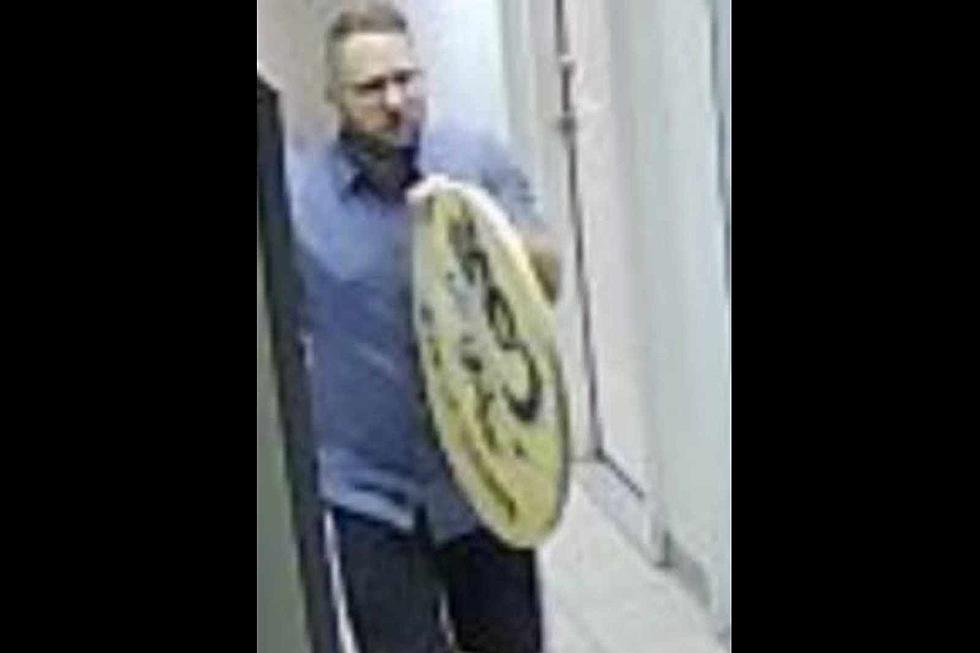 Loveland's Cove Bar Looking for Man Who Stole Beloved Sign
Facebook/The Cove Bar
The Cove has been a staple in Loveland since 1982, when Gary Schleiger first opened the establishment.
Gary passed away in the summer of 2021, but a sign inside the bar commemorates the beloved man, while patrons have a drink in his honor. That 'Gary's Place' sign was taken.
The Cove is currently located on Lincoln Avenue in Downtown Loveland near 4th Street; the friend 'dive' bar originally opened near Orchards Shopping Center where Casa Real now resides.
The Cove is a small, fun place. They are 'famous' in Downtown for only taking cash (they do have an ATM.) If you're looking for a tight-knit bunch of folks, this is the place. Gary, though old and frail, would sit in his recliner in the corner as folks had good times. This sign means a lot to The Cove.
On March 27, 2022, it would appear that two men absconded with 'Gary's' sign, as the bar was closing up for the night. The picture below is from their security camera.
They also have some video of the man walking off with the sign:
Maybe, just maybe, the man's name is also Gary.
Hey, wouldn't it be cool if I put this up at my place?
Honestly, it's going to be difficult to keep this particular sign around without it getting noticed as belonging to The Cove. I would hope that it gets returned (left at their door in the dark of night,) as opposed to being [disposed of] out of fear of getting 'busted.'
LOOK: Inside Loveland's Mex-O'Malley's
Why have only 'some' fun, when you can have TWICE the fun!