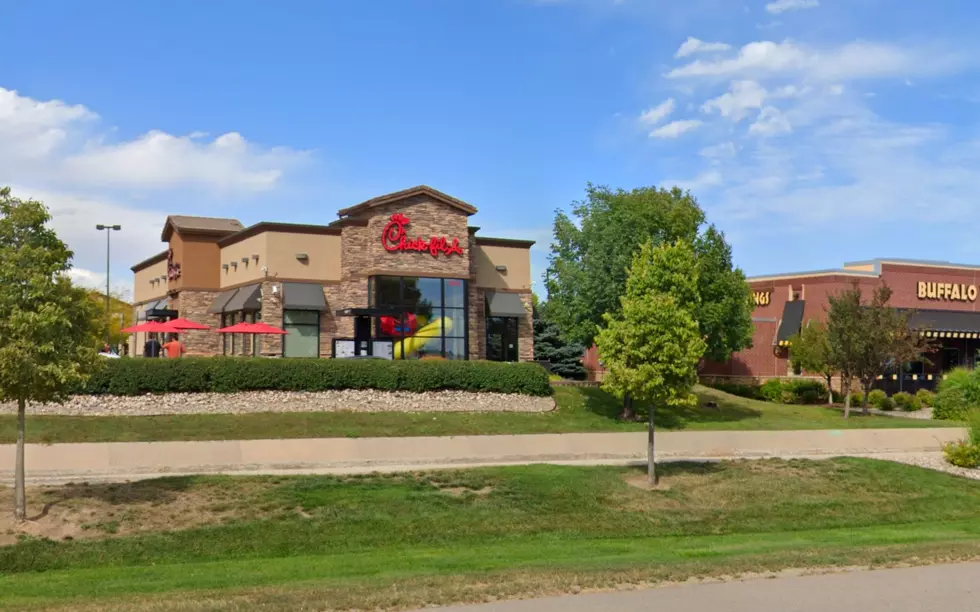 Loveland Chick-Fil-A Reopening After Massive Renovation
Credit: Google Street View
Loveland residents are rejoicing at the announcement that Chick-Fil-A is preparing to reopen after a lengthy remodel.
Chick-Fil-A has announced in a post on Facebook that the restaurant will reopen "mid-June." In the same post, they said that they're looking employees to work "full-time and part-time front of house and back of house."
 

We will be hosting a hiring event on Friday May 29th, 2020. Contact us to schedule an interview.
Chick-Fil-A was started back in the 1940's, when founder Truett Cathy opened a restaurant called the Dwarf House. Two decades after introducing the chicken sandwich to the menu, he used that same recipe to open the first Chick-Fil-A in Atlanta in 1967.
Enter your number to get our free mobile app
Breweries of Loveland