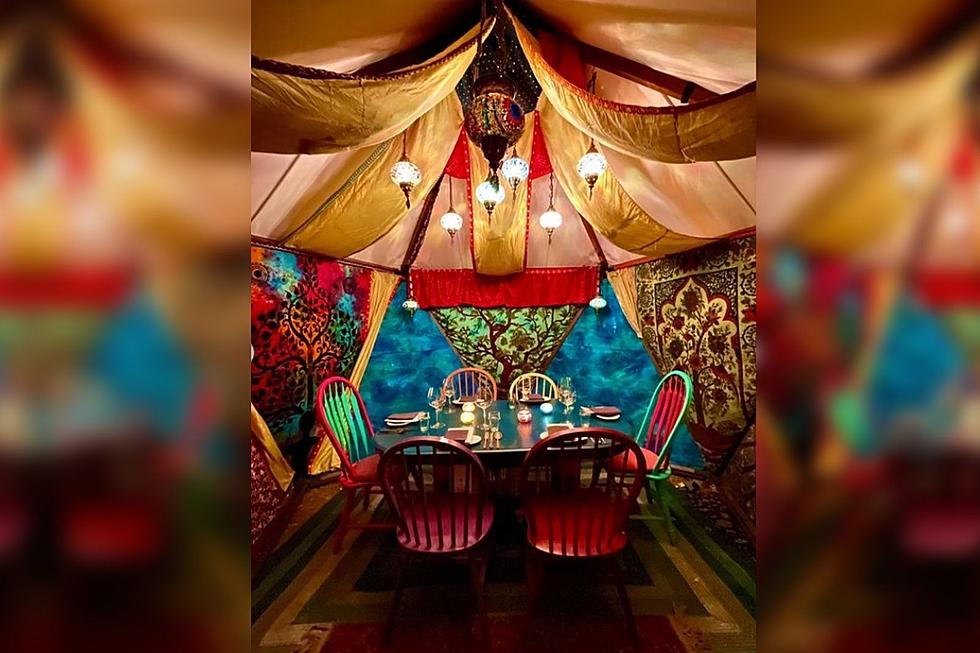 Little on Mountain's Themed Winter Dining Tents Have Returned
Little on Mountain/Instagram
As a result of the ongoing pandemic, restaurants across the world have been forced to quickly adapt and make significant changes to their daily operations.
During the last two years, many eateries have created separate outdoor spaces, where guests are able to stay socially distant from other diners, while still enjoying the "out to eat" experience.
Little on Mountain is one of the local restaurants in Northern Colorado that's developed a unique outside seating area. Not only is their concept creative, but it's also ideal for those who want to dine out during the winter season. In addition to their heated patio, the neighborhood eatery now offers three heated "winter rooms," which were built specifically to withstand winter conditons.
These winter rooms are private, cozy spaces designed to hold big groups of people in a safe environment. The structures were available to customers last year, but this season each of them has been given a new look and a warmer setting.
The first option Little offers is the Morrocco Room. The interior of this structure is colorful and has an African vibe. The space is big enough to hold 4 to 6 people and comes with a six-course meal that's served family-style.
The second outdoor structure is called the Space Room. It's decorated for the great unknown and can host a group of up to 8 people. The six-course meal is served family-style.
Little's third outdoor experience is called the Fungi Forest Room. This serene space is earthy, woodsy, and can hold a maximum of 8 guests. Once again, the six-course meal is served family-style.
Reservations for all three spaces, as well as the patio, can be booked online. A reservation confirms the space for the entirety of the evening.
Little on Mountain is located at 1046 West Mountain Avenue in Fort Collins.
Colorado Restaurants Featured on 'Diners, Drive-Ins and Dives'
Guy Fieri's popular Food Network television show "Diners, Drive-Ins, and Dives" features restaurants from all over the country, including
Colorado
.
Fieri has raved about several restaurants across the state, giving them exposure on a national platform.