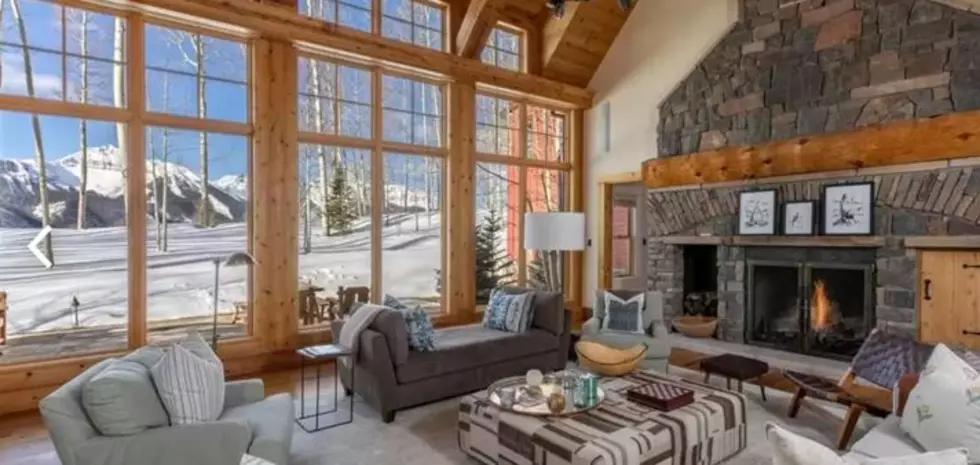 Jerry Seinfeld's 27-Acre Colorado Home Hits Market
Realtor.com
Yada, yada, yada...Jerry Seinfeld is selling his 27-acre Colorado home.
The coolest thing is it has private hiking trails.
Private hiking trails for $15 Million? I'm sold. Ok it's actually $14.95 Million so...what a deal. Making people laugh has its privileges and this property is proof.
According to Architectural Digest, Jerry and his wife are listing their estate which also happens to include a four bedroom property near the main home. They attempted to sell it back in 2011 but took it back off the market when they realized that they wanted to spend more time in the Colorado mountains and honestly...who doesn't right?
Not only is the main house for sale, Jerry and his wife are selling the four-bedroom guest house, which is on a separate, 17-acre piece of land, for $2.77 million.
This modern farmhouse type home not too far from Downtown Telluride has about 12,000 square feet of living space and has 11 bedrooms, 11 full baths and 2 half baths. Mountains views at every turn, an incredible stone fire place, wood countertops,  a full gym, yoga studio, four car garage and a "few" other bells and whistles like a private trail system...yes, your very own private hiking trails. I'm SOLD.
Let's take a little peek inside shall we?
Peek Inside Jerry Seinfeld's Colorado Home
YouTube/ Enthusiastic Messenger
10 Movie, TV Actors That Lived in Colorado
Forbes' 2020 Top 5 Wealthiest People in Colorado