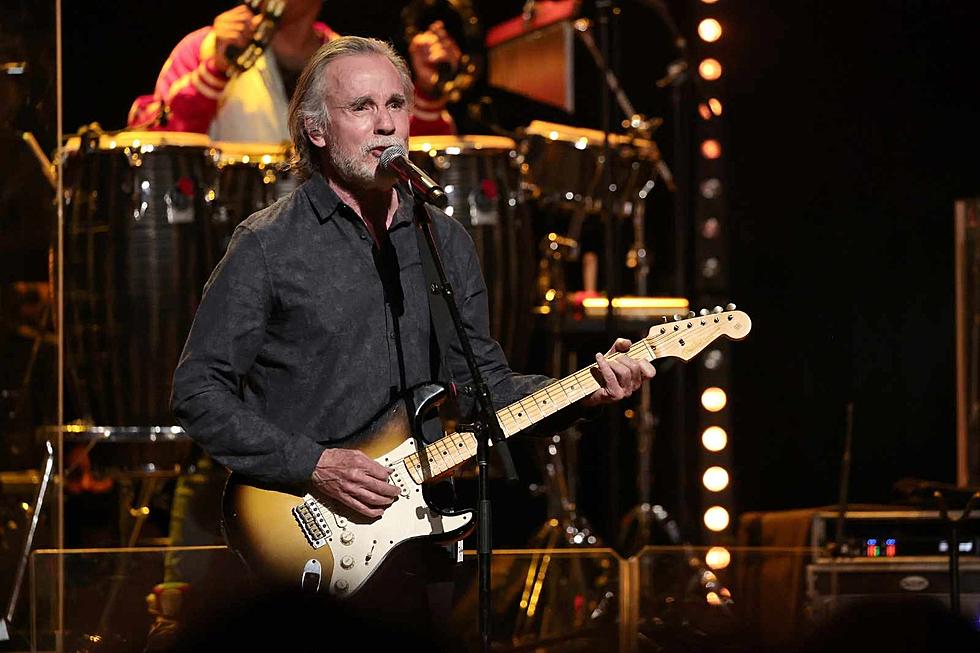 Jackson Browne Announces Red Rocks Show for Summer of 2022
Mamie McCarthy/Getty Images
2022 marks the 50th anniversary of Jackson Browne's debut album, "Jackson Browne" being released, featuring "Doctor My Eyes." He'll be playing that song and much more at Red Rocks.
It had to be one of the coolest apartment building in California, when Glenn Frey, J.D. Souther and Jackson Browne lived at the same building in L.A. before any of them became famous. Browne ended up penning the Eagles' first single release off their debut album; the song, "Take It Easy."
After releasing 25 more albums after his debut LP, Browne is still at it. In 2004 he was inducted into the Rock and Roll Hall of Fame; in 2007 he was inducted into the Songwriters' Hall of Fame. In July of 2021, Jackson released yet another album, "Downhill From Anywhere," which features the great single "My Cleveland Heart."
Browne will be approaching his 74th birthday when he hits Morrison, Colorado, for the last stop on his 30+ city tour. 
Jackson Browne at Red Rocks Amphitheatre
Sunday, September 25, 2022.
Tickets: $49.95-$149.95 plus applicable service fees.
Tickets on Sale: Friday, March 18, 2022 at 10 a.m. through AXS.com
This may be the last time that we get to see Jackson Browne at Red Rocks; he may retire from touring after this, you never know. If you go, have fun with it. I saw the great James Taylor at Red Rocks a few years ago and was a bit dismayed by the the audience's nonchalant attitude towards the show. Here was an aging legend, maybe performing these famous songs for the last time at Red Rocks, and the crowd just sat there. I was giving him a standing ovation to nearly every song, pretty much all by myself.
More on Red Rocks - 11 Things to Know About Seeing a Show There
Attending a concert at Red Rocks is an awesome experience, but the best way to guarantee a fabulous night out is to go prepared and to know what to expect when you get there. Here are some essential things to know before you go.
The 'Secret' Tunnel at Red Rocks
Beneath Red Rocks Amphitheater is a tunnel filled with autographs of famous musicians.