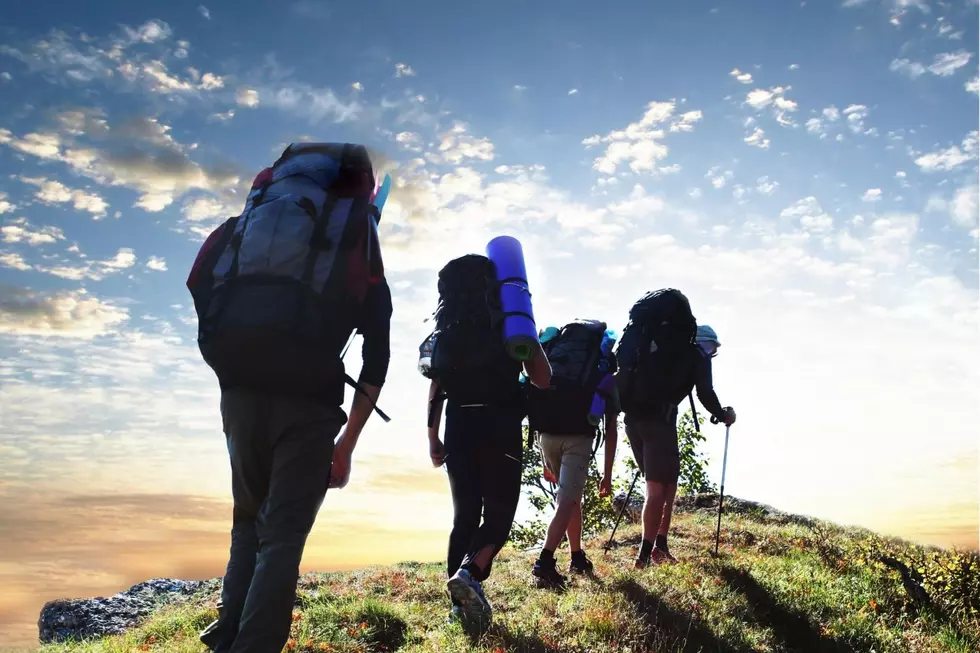 How to Stay Safe While Hiking in Colorado
Kamchatka
Is it safe to go hiking in western Colorado? It sure is, but the difference between a risky hike and a safe one is all about preparation.
Take a look at some of the FAQs about hiking in the Centennial State below, and a few suggestions to make your adventure an enjoyable day out. We'll also share 10 essential items to bring with you on a Colorado hike after we touch on some basic info.
Know Your Own Limits Before You Head Out
Hiking in Colorado does not have to be an 8-hour event. There are tons of amazing trails under 3 miles in length that can show off some amazing features without driving you past your own physical limitations. If you are a beginner, stick with easy to moderate trails and build up your experience and endurance. Remember, a successful hike is one you return from.
How To Select a Safe Hike in Colorado
Some of the best hikes in Colorado can be found inside State and National Parks. When you arrive at the park, talk to a Park Ranger about the trails you are interested in. Find out what you need to know before you hit the trailhead. Park Rangers are an excellent resource to find out more about the area you want to explore.
Invite a Friend to Hike With You In Colorado
There are so many groups online you can join for beginners all the way up to experts. If you don't have a friend who can hike with you, consider joining a group to avoid going out alone until you are ready.
Share Your Hiking Plans With Someone Outside Your Group
Before heading out on any considerable hike, tell someone outside your hiking group about your plans. Tell someone else where you are going and what your plans are. This way someone knows if you are overdue, and can make plans to follow up.
Have An Emergency Plan Before You Explore
Have someone standing by that you can call for help if needed. The Park Service or Park Rangers at the entrance of most parks and monuments can also be a great backup. Some parks have emergency numbers for this very situation. Know if there is cell phone service on the trail you want to visit before you head out. If the hike is substantial consider having a personal locator beacon, or satellite messaging device.
Know the Weather Before You Go Hiking in Colorado
Have a complete understanding of the weather forecast before you head out. It's also a great idea to ask a Park Ranger if there is a spot you can go to on your trail if the weather turns ugly. They will have some good suggestions. Slight changes in weather can create big changes on a trail. Light rain could make coming down from a steep area pretty treacherous. Scouting the trail and knowing what the weather will be like is huge.
Stay On Your Trail From Start to Finish
Your best bet for the least amount of surprises and a safe return is to stay on the trail you started on as it is indicated by signs. A trusted trail app can help guide you if you have a signal.
Animal Encounters in Colorado
In Colorado, you may encounter bears, mountain lions, and moose when out on certain hiking trails. Never approach these animals even for photos. This is the main reason NOT to wear headphones during a hike. In 2011, the Colorado Division of Parks and Wildlife estimated there were over 1400 black bears living on the Grand Mesa alone. Should you travel with bear spray? Many say having it and never using it is better than having none at all.
Know When to Turn Around When A Hike is Too Challenging
Start out with smaller trails to build up endurance and experience. Remember the second half of the hike will be harder, and save some energy for those uphill climbs on the way out. Perhaps the most important tip is knowing when to turn back. It's ok to turn around and make a second attempt at another time.
Colorado Hiking: 10 Essential Items to Take With You
If you are headed out to hike the trails in Colorado you can never go wrong by making sure you travel with the following essential items. Scroll on for ten things to bring with you on a Colorado hike no matter what time of year it is.
MORE: 5 Hikes Perfect for Colorado History Buffs
These five hikes are perfect for anyone interested in Colorado history. Although they are all different, the trails all lead to a piece of the Centennial State's past.
MORE: 10 Awesome Telluride Colorado Hikes You Probably Haven't Done Yet
Have you ever hiked Telluride, Colorado? There are a number of awesome hikes close to town. Here are some of the best hikes according to
Alltrails.com
.