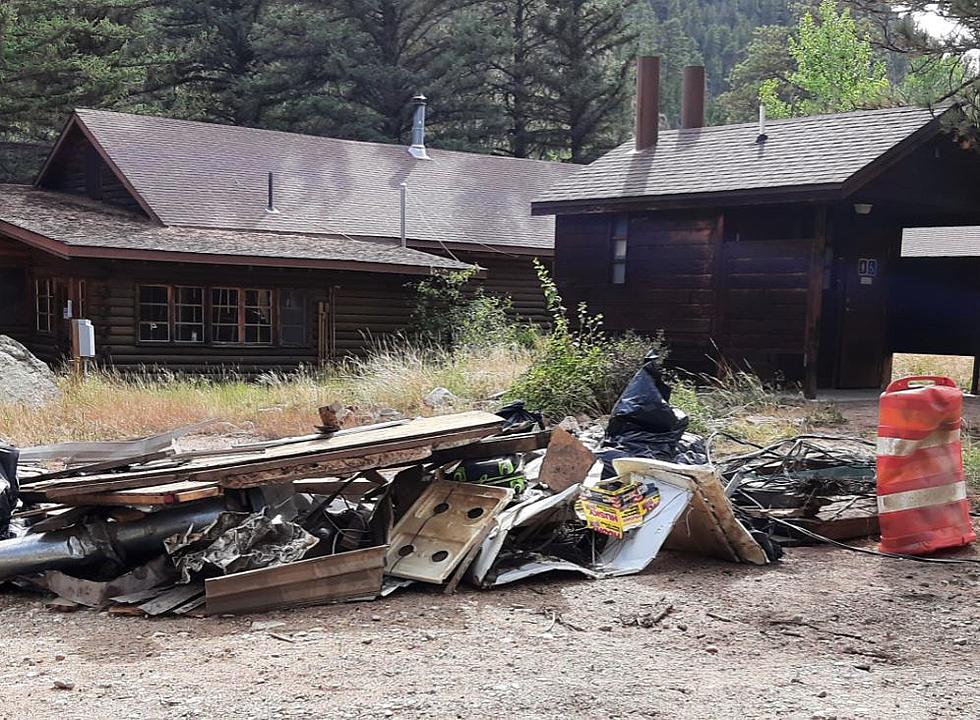 Homes, Debris Still Washing Down Poudre River, But You Can Help Clean It Up
Canyon Lakes Ranger RD, Twitter
Even though the deadly Black Hollow Flood was over two months ago, large debris, including parts of homes, is still in the river and the canyon. 
Canyon Lakes Ranger RD has said that the U.S. Forest Service is continuing to clean up the debris in partnership with groups like Larimer County Conservation Corps, which recently 'pulled truckloads of household debris' from the Poudre River. In the tweet below, you can see what appears to be the top of a gas stove range and an chimney pipe among other less-recognizable debris.
You can help, too. On Saturday, September 25, which is National Public Lands Day, Rocky Mountain Flycasters Trout Unlimited has organized a volunteer cleanup.
'In the immediate aftermath, Larimer County's Office of Emergency Management was able to remove much of the manmade debris from the river within the local neighborhood,' the group said on its volunteer signup page. 'But the heavy flows of the event also strew material for miles downstream in the canyon.'
You can sign up for Saturday's cleanup here. 
The Black Hollow Flood claimed four lives, and last weekend, authorities resumed their search in the Poudre Canyon to recover the last victim, 57-year-old Diana Brown. The search included over 100 personnel from Larimer County Search and Rescue, Larimer County Dive Rescue, multiple fire protection agencies and even ski patrollers. According to CBS4 in Denver, Brown was not found during the search, but authorities said that they will continue until she is located.
2020 Cameron Peak Fire
Photo Gallery: 2012 High Park Fire