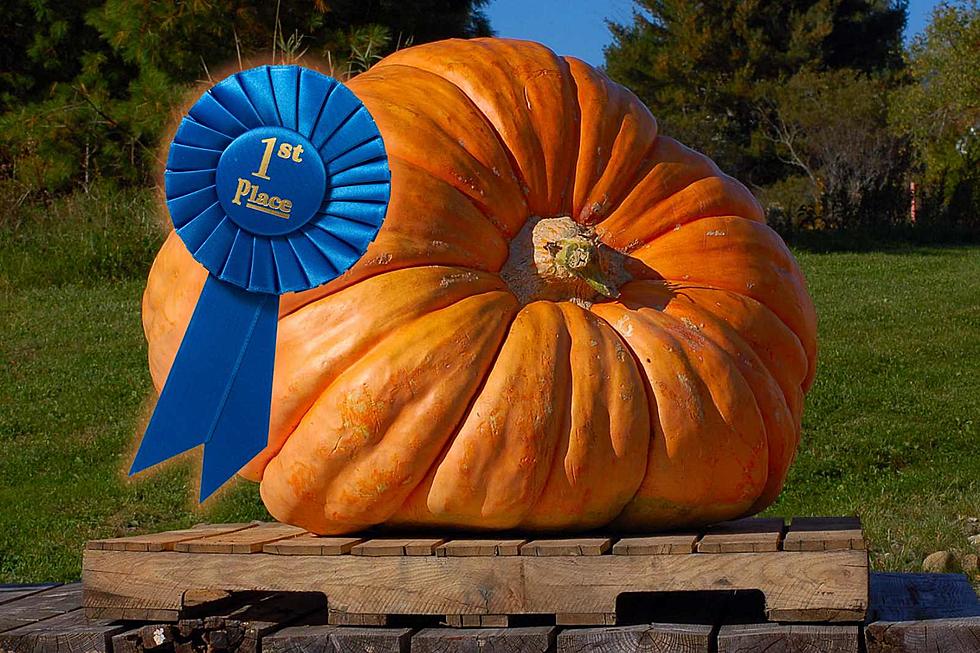 Tons of Fun (Literally) – A Colorado Nursery's 2023 Giant Pumpkin Weigh-Off
Canva.com
2023 brings the 15th year of this "big" day of not only seeing who's grown the biggest pumpkin, but also simply celebrating fall in Colorado.
In 2022, an Aurora Firefighter who lives in Fort Collins, was their winner with a massive pumpkin named "Greta." Greta weighed in at 1,729 pounds; she wasn't beautiful, but beauty is in the eye of the beholder, and the holder of the winning check.
Fall in Colorado brings all sorts of colors, mostly shades of red and orange. Orange is the key color for this big event in Fort Collins.
WHAT IS THIS 'GIANT PUMPKIN' EVENT IN COLORADO?
It's Fort Collins Nursery's 15th Annual Giant Pumpkin Contest & Fall Jamboree. "Jamboree" is just a fun word, without question. It's one Saturday in fall that many folks around Fort Collins look forward to.
In 2022, 15 pumpkin growers walked away with checks for their hard work; but awards are given out for several categories:
Heaviest Squash.
Prettiest Pumpkin (Howard Dill.)
Heaviest Tomato.
Heaviest Watermelon.
2 Sunflower Categories (Tallest & Biggest Head.)
Kids Division.
The 2023 winner of "Heaviest Pumpkin" will take home a check for $3,000.
HOW DO THEY DETERMINE HOW MUCH A GIANT PUMPKIN WEIGHS, ANYWAY?
Being a part of the Great Pumpkin Commonwealth, Fort Collins Nursery uses their AG Pumpkin/Squash Weight Calculator, which takes in four numbers:
Circumference.
End to End length.
Side to side length.
Over the Top (OTT) length.
WHEN IS THE GIANT PUMPKIN WEIGH-OFF IN FORT COLLINS FOR 2023?
Saturday, October 14, 2023.

Fort Collins Nursery.
10:00 a.m. - 3:00 p.m.
Free to attend.
WHAT OTHER ACTIVITIES WILL BE GOING ON AT THE JAMBOREE?
Food Trucks: Schmickels Hot Dog Cart & Sunny Sky Pies.
Pumpkin Bowling.
Tractor Hayrides.
Interactive Instrument Garden - hands on music playing for all.
Face Painting.
Get YOUR Pumpkin: 18 Great Pumpkin Patches Across Colorado
It's not really fall in Colorado without a pumpkin or two on the front porch. Many of Colorado's pumpkin patches are now open and offer the chance to pick the perfect pumpkin for carving, decoration, or to fly farthest at a pumpkin chuck. Here are eighteen of the best pumpkin patches in Colorado.
MORE Fall Fun in Colorado: 18 of the Best Corn Mazes in Colorado
Nothing gets you ready for fall fun in Colorado like visiting a pumpkin patch and corn maze. Can you outsmart some of Colorado's best farmers by solving all the mazes on this list? Keep going to check out eighteen of the best corn mazes in the Centennial State.