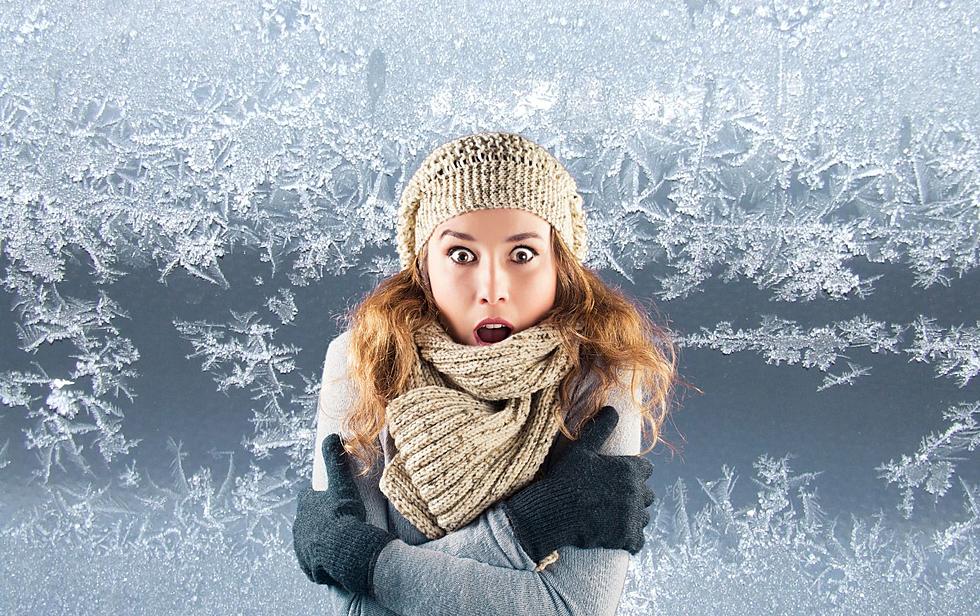 Freeze Warning: Northern Colorado Wakes Up Cold As Ice Tomorrow
Canva
A couple of weeks later than expected, but the first freeze of the 2023-2024 winter months has arrived. Tonight, Northern Colorado - and much of the rest of the eastern portion of the state - is officially under a freeze warning.
FREEZE WARNING IN EFFECT FROM MIDNIGHT TONIGHT TO 9 AM MDT SATURDAY...

* WHAT...Sub-freezing temperatures as low as 25 expected.

* WHERE...Portions of north central and northeast Colorado including Denver, Boulder, Sterling, Julesburg, Akron.

* WHEN...From midnight tonight to 9 AM MDT Saturday.

* IMPACTS...Frost and freeze conditions could kill crops, other sensitive vegetation and possibly damage unprotected outdoor plumbing.

PRECAUTIONARY/PREPAREDNESS ACTIONS... Take steps now to protect tender plants from the cold.
The Farmer's Almanac had predicted our first freeze of the season would occur right around October 2, but obviously, it has come a few weeks after that.
By the way, if you're wondering why they've issued a freeze warning for tonight and therefore wonder why they don't issue a freeze warning pretty much every night throughout the entire winter, there's a very logical explanation for that.
For starters, you expect it to be below freezing in December, January, February, etc. It's winter. You're prepared for it.
But for the first freeze of the season - when people likely still have plants and pets outside enjoying what's been late summer-like weather - they issue a warning to let people know of the major shift in overnight temps, specifically the agricultural community.
From the National Weather Service:
A Freeze Warning is issued when significant, widespread freezing temperatures are expected.

A Freeze Warning is issued in the autumn until the end of the growing season (marked by the occurrence of first widespread freeze). The normal end of the growing season is mid to late October west of the Blue Ridge and early November east of the Blue Ridge. However, during anomalously warm autumns, the growing season may be extended past the normal end of the growing season.

A Freeze Warning is issued in the spring at the start of the growing season (when it is late enough to cause damage to new plants and crops).
When Colorado Cities Can Expect First Snow Fall of 2023
When can we expect the first snowfall in Colorado for the 2023-2024 season? According to the National Weather Service, the mean date for the first measurable snow in the state of Colorado is October 18th. Oddly, the actual first snows in the state rarely fall on that date.
Gallery Credit: Waylon Jordan
Remembering a Winter Phenomenon that Took Over a Colorado Town
The Ice Castles don't show any sign of returning to Dillon, Colorado, but when they were around they were phenomenal.
Gallery Credit: Nate Wilde