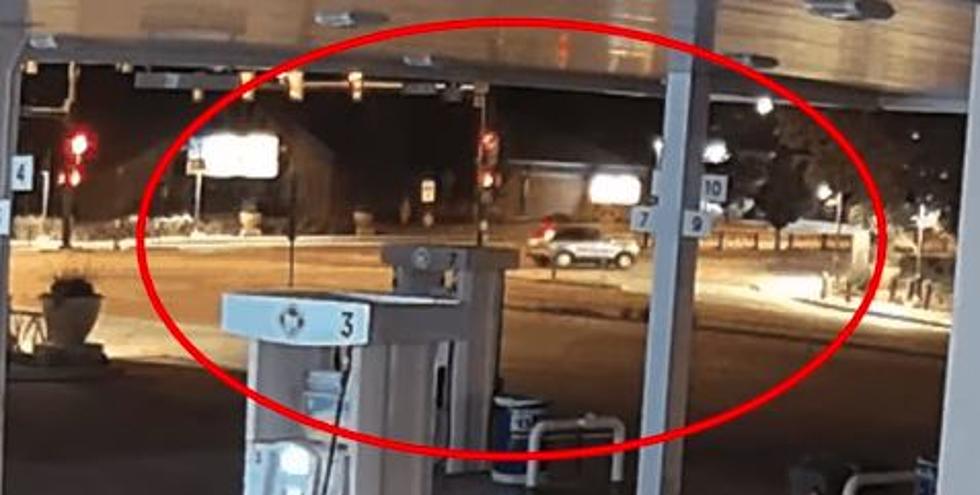 Fort Collins Police Need Help Identifying SUV Linked to Homicide
Fort Collins Police Services
Fort Collins Police Services is asking for the public's help identifying a suspect's vehicle, which authorities believe may be linked to a July 5 homicide. 
Fort Collins Police say they believe that 58-year-old Todd Stout of Missouri was attacked in the early morning hours of Monday, July 5. In a release, investigators say that the suspect 'arrived in a light-colored compact SUV and walked to the bridge where Stout was temporarily living.' Stout's cause of death was listed as multiple sharp force injuries.
They believe the suspect left the scene in the vehicle shown in surveillance footage below, a light-colored compact SUV, which travelled west on Harmony Road, turning south on Shields Street.
Fort Collins Police Services has requested home surveillance footage from residents who live in this area that may show the vehicle, or provide any other information. 'Detectives are particularly interested in any information or relevant footage from midnight to 3:00 a.m. on July 5,' Fort Collins Police Services said.
It's important to note that police don't have any indication that his incident is connected to a July 19 homicide, during which, a suspect shot and killed a homeless person outside of a midtown Fort Collins McDonald's. That suspect was also driving a compact SUV, which was found to be stolen. That suspect has been taken into custody and identified as as Jeremiah Corwin, as reported by Denver7.
'We build cases on facts, not assumptions,' Fort Collins Police Chief Jeff Swoboda said in the news release. 'Our investigators are pursuing every lead to find out what happened so the perpetrator can be held accountable.' You can read the full release regarding the July 5 homicide here.
Northern Colorado's Most Puzzling Cold Cases