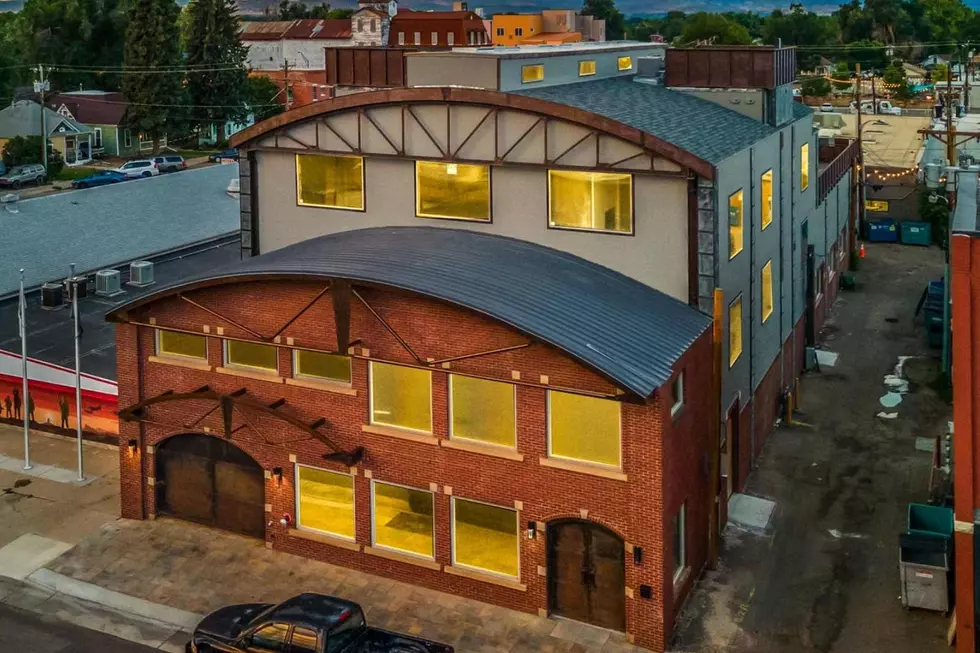 Cool, Iconic Building in Downtown Loveland for Sale At $6.9 Million
Keva Properties
A building in Loveland that has drawn curious eyes for over a decade is on the market. The building dates back to the late 1800's when it was a livery, and was recently home to Lightning Hybrids.
Right in the heart of Downtown Loveland is this property at 319 North Cleveland, just north of The Foundry at 3rd Street. Some may know it as the former location of Lightning Hybrids (Lightning eMotors.) Will Loveland know it as a new business location, or just a very nice apartment building when it sells?
It was in 2017, that Lightning Hybrids moved out to The Forge Campus (the former HP campus) after residing in this building for about nine years. Since 2017, Dan Johnson (one of the co-founders Lightning Hybrids) along with his wife Deb, have been renovating the space.
Along with being a successful engineer and businessman, Dan is also an artist. Dan has great interest in working with steel, as you can see in the work he's done with the building there at 319 North Cleveland, as well as the work he did on the former church at 7th and Cleveland (which he and his wife owned one time.)
When Dan first bought 319 North Cleveland, it was a 1.5 story building; today it is three stories with a huge deck that overlooks Downtown Loveland. A far cry from what it looked like way back in the day, as the Foote & Stoddard Livery. Dan was sure to keep the great 'half-barrel' roof, pictured, below.
Dan and Deb's vision for the property when they began renovations, was to have an event center/venue on the first (main) floor for wedding receptions and such (up to 350 people,) with two residences, or businesses, also within the building.
When I saw that the building was for sale, I reached out to Keva Properties to see if I could get a look inside, and was granted a tour. Normally, with such a high-priced property, you'd have to be pre-qualified; I was lucky to get an exemption. I've loved this building since it became Lightning Hybrids; it's always reminded me of a place where Batman or James Bond might reside in.
Cool, Iconic Building for Sale in Downtown Loveland for $6.9 Million
The former home of Lightning Hybrids is now a 3-story 19,000 square-foot wonder.
This Inflatable Paradise In Colorado Is So Much Fun. Ever Been?
Northern Colorado's bounce house King, Jumpin', is fun for kids of all ages.
Peek Inside Denver's Luxurious Osage Street Castle
An opportunity like this doesn't come around very often!