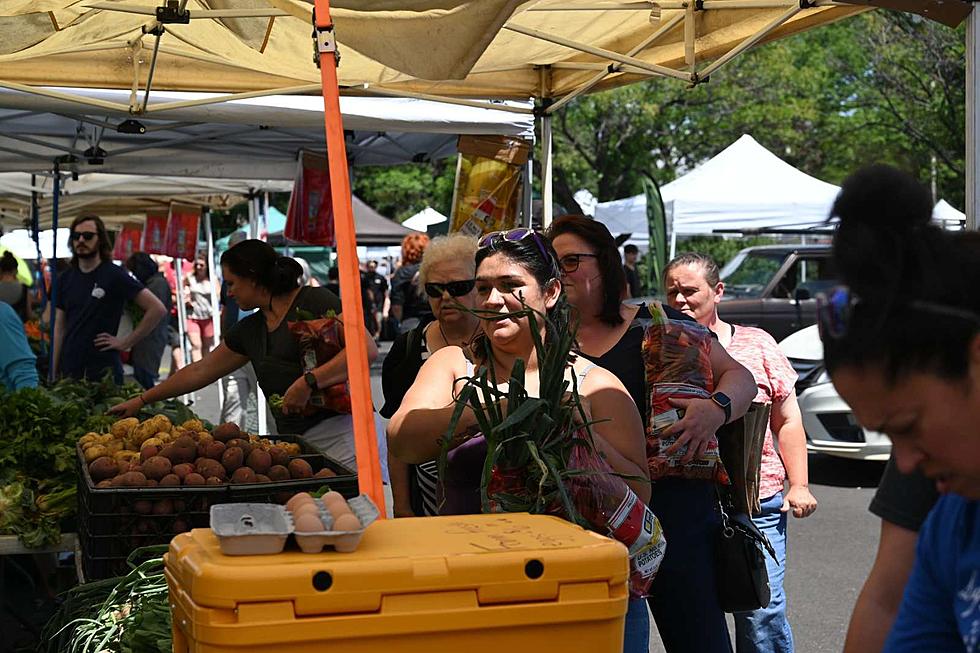 Fresh + Fun: The 3 Big Farmers Markets in Fort Collins
Facebook/Fort Collins Farmers Market
Sun hats, flip flops, sunglasses and maybe the smell of caramel corn. It's almost like being at the fair, but it's a farmers market, and Fort Collins has three for you to browse and shop at.
Great "people watching," great food, and (hopefully) lots of great sunshine, are forecasted for the farmers markets that you'll be able to check out in the spring/summer/fall of 2023. After the nearly unbelievably cold winter we've had, these are going to be fantastic ways to get outside and enjoy the Colorado air.
When your state gets more than 300 days of sunshine every year, you have to get out and find a way to soak it in. A farmers market is just the thing to do when it comes to that. For nearly six months, you can count on at least one place to go when it comes to fresh foods, artisan products, music, and friendly people.
Thousands of people around Fort Collins get out to the farmers markets each season, many of them becoming new friends, along the way. Maybe you're their on a "day date," and you meet another couple doing the same thing... boom: You're meeting for dinner the next weekend. Stuff like that really happens. Maybe you're big fan of Fort Collins history; with one of these markets, you'll be "killing two birds with one stone."
Perhaps you have a favorite spice that you can only find at these farmers markets; a weekly trip to help you plan meals for the week. Plus, you have to appreciate all these vendors who come out, week after week, trying to make some cash and building up a business.
THE THREE FARMERS MARKETS IN FORT COLLINS:
FORT COLLINS FARMERS MARKET
Harmony Road at Lemay Avenue - in front of Ace Hardware.
10-2 on Sundays and on Wednesdays.
Begins May 7, 2023.
LARIMER COUNTY FARMERS MARKET
*Oldest farmers market in Northern Colorado (began in 1975.)
200 West Oak - (the corner of Mountain and Oak.)
9 a.m. - 1 p.m. on Saturdays.
Begins May 20, 2023.
After the Market: The 24 Best Cocktails in Fort Collins
There's nothing better than (responsibly) sipping on a good cocktail. Whether you prefer mimosas, margaritas, Moscow mules, or bloody marys, here are 24 of the best cocktails you can find in Fort Collins.
More on Fort Collins: 25 Photos of the Great Holiday Twin Drive-In
We gathered up some fun photos of Fort Collins' only drive-in, as well as some comments from people in Fort Collins about why they think Holiday Twin is great.
All the Drive-In Movie Theaters in Colorado
Ready for a blast to the past? Check out the last remaining places to catch a drive-in movie here in Colorado.