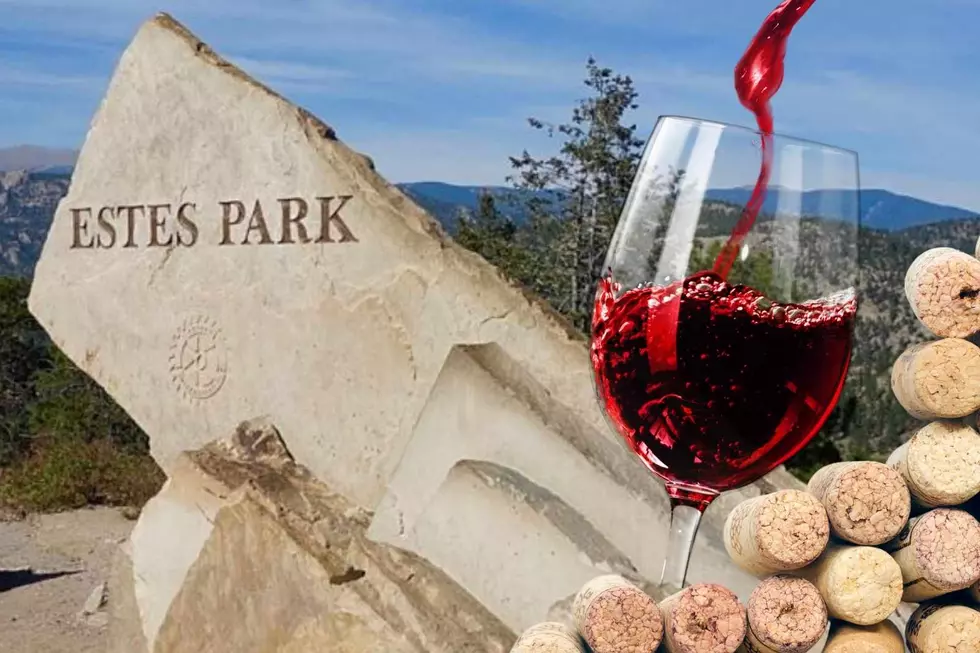 A Mountain Fine Time: Estes Park Wine Festival August 14, 15
UpSplash, Canva.com
It's hard to resist enjoying wine in a beautiful setting, and Estes Park ranks as one of the most beautiful places in Colorado. Who's in?
Don't let the summer of 2022 pass you by without having done something you can talk about for the rest of the year. The 7th annual Estes Park Wine Festival could be just that. Also, unlimited tastings.
Picture seven corks lined up nice and neatly in a row. That would represent how many time this wine festival has taken place in Estes Park, Colorado. Think of all the people, all the smiles, all the bottles of wine that have been enjoyed; it warms the soul.
The wine festival will be bringing 25 wineries for patrons to sample, along with artisans, food and retail vendors and live music throughout each of the two days.
The setting will be Bond Park in Estes Park, That park holds many, many events in Estes throughout the year, including Elk Fest and the Autumn Gold Festival.
ESTES PARK WINE FESTIVAL 2022
Saturday, August 14: 11 a.m. - 5 p.m.
Sunday, August 15: 11 a.m. - 4 p.m.
Unlimited Wine Tastings.
Wine-Check to hold onto your bought wines.
VIP - SOLD OUT
General Admission: $40 for Saturday, $35 for Sunday.
Designated Driver: $10 at the gate.
When it comes to 'what sounds good, this weekend,' you would have to put this up near the top of the list.
13 Best Restaurants in Estes Park
Cozy Cabins to Book for Your Next Estes Park Getaway
These charming cabins provide the comforts of home to vacationers staying in Estes Park.
47 Fun Photos of Tiny Houses That Colorado Loves
Music, food, beer, games, and a lot of tiny houses made up the 2022 Tiny House Festival that happened in Loveland on July 16-17, 2022.