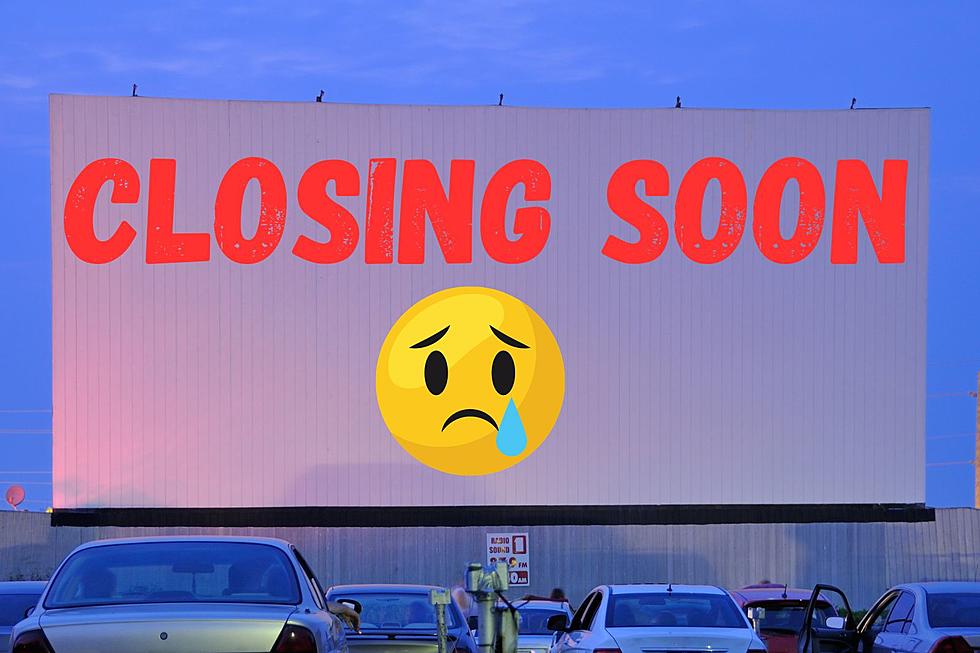 Iconic Drive-In Theatre In Colorado To Permanently Close After 50 Years
Canva
**Updated on August 1st, 2023.**
In a surprise to those who have supported this Colorado staple for over 50 years, it's been announced by the city that one of Colorado's last remaining Drive-In Theatres will be closing down for good in 2023.
Popular Colorado Drive-In Theatre To Close
The old saying "all good things must come to an end" seems to get truer and truer as we grow up. We find ourselves saying goodbye to not just family, pets, cars etc., but to places we grew up going to, eating at, shopping at, and making memories at. One major Colorado staple is closing for good and the fans of this beloved and historic Drive-In Theatre are pretty upset.
When was the last time you went to a Drive-in Movie Theatre? We usually go about 2-3 times a summer and we always have the best time. Backing in the truck, filling up the bed with pillows and blankets, and enjoying a flick on one of those monster screens while underneath the beautiful Colorado night skies. One particular Drive-In, that I've gone to since I was a kid, is closing down and building a multi-tenant warehouse building on the land where the theatre currently sits.
88 Drive In Located In Commerce City, Colorado, To Close
My sister-in-law posted a sad notice from the City Government of Commerce City's Facebook page discussing a recent planning meeting that had folks buzzing about the future of the famous 88 Drive In's future. In the post, they informed us that:
The owners of the 88 Drive-In Theater have chosen to step away from their business and go in a different direction for the future of that property. The decision to close the theater was not made by the city, and Commerce City has not asked or encouraged the drive-in to close its operation. The property owners are requesting a zoning change to allow a multi-tenant warehouse building to take the place of the theater. The public hearing on Monday's agenda (case number Z-977-23) is to determine whether that use aligns with the Land Development Code and meets the associated criteria. The discussion is not to decide whether or not the drive-in theater should stay, as that is the decisions of the owners/operators.
Here's the full post below...
While the 88 Drive-In has yet to publically confirm the closing, they have replied to comments on Facebook confirming the closure but not giving any sort of official timeline. The drive-in industry is a tough one based on costs for the films alone and over the years the old 88 has been pretty clear about rising operating costs etc. in recent years. While we understand, we're incredibly sad at this news as we absolutely loved their drive-in and will miss it greatly. Thank you 88 Drive In for decades of memories, you will be missed.
8 Fun Drive-In Movie Theaters You Should Visit in Colorado
Here in Colorado, we still love going out to the movies. The Centennial State is still home to seven drive-in theaters and one seasonal drive-in that would be a blast to visit with friends and family this summer.
21 Local Restaurants & Shops That Said Goodbye to Colorado This Year
Colorado said goodbye to numerous local restaurants and shops this year. Read on to see the Centennial State businesses we'll miss in 2023.