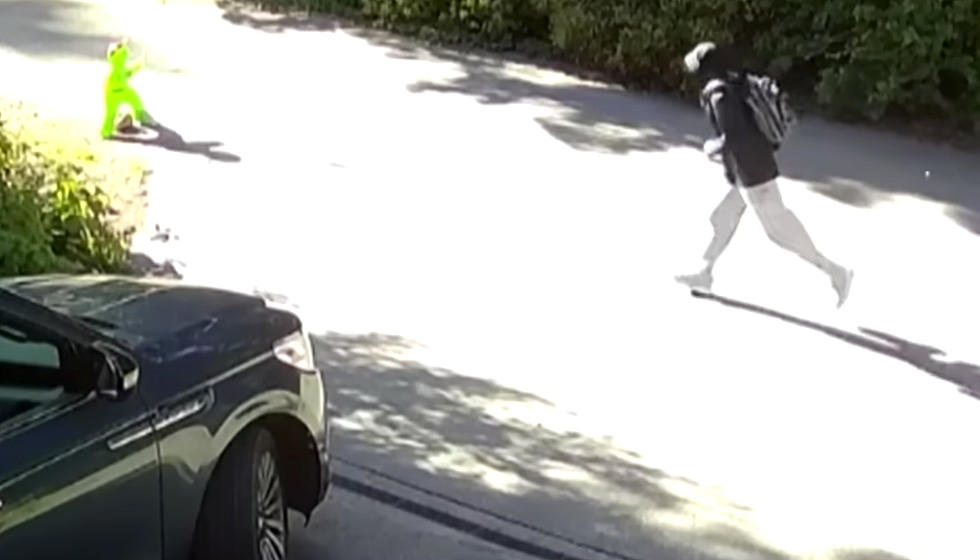 Former Colorado Rockies Player Arrested For 2021 Tahoe Murder
YouTube/NBC News
It's always a head-scratcher when seemingly successful people like actors, athletes, or other famous people end up in the news for allegedly doing bad things.
Such is the case for a former Major League Baseball pitcher who finished his career with the Colorado Rockies in 2007.
Danny Serafini, 49, was drafted in the first round by the Minnesota Twins in 1992 and bounced around the league playing for the Twins and four other teams before finally making his way to Colorado for the 2007 season. He spent most of his time in the minor league system but was called up to the big leagues for a few games late in the year, where he posted a whopping 54.00 ERA.
He was released by Colorado at the end of the season and never played in MLB again.
He moved to Sparks, Nevada, and opened the Throw Like a Pro Baseball Academy a few years later, and eventually owned a bar with his wife, Erin Spohr, called The Oak Tavern, which was featured on Bar Rescue in 2015.
This past week, Serafini was arrested in Winnemucca, Nevada, for the murder of Robert Gary Spohr, 70, and attempted murder of his wife Wendy, who was 68 at the time. Spohr was Serafini's father-in-law and was shot and killed at his home in North Lake Tahoe in 2021. His wife survived the shooting, though she passed away a year later from unknown causes.
Investigators used a surveillance video from near the crime scene and other evidence, which ultimately led them to Serafini and 33-year-old Samantha Scott, believed to be a friend of Serafini's wife, who was also arrested in connection to the case.
Both Serafini and Scott will be extradited to Placer County, California, where they will face murder and attempted murder charges.
Past Colorado Murders You May Not Know About
Colorado has had some high-profile murders over the years, but there are many murders that occurred before most of which you may not be familiar with.
Gallery Credit: Nate Wilde
Infamous Colorado Crimes
Take a look at some of Colorado's most notorious crimes.
Gallery Credit: Kelsey Nistel