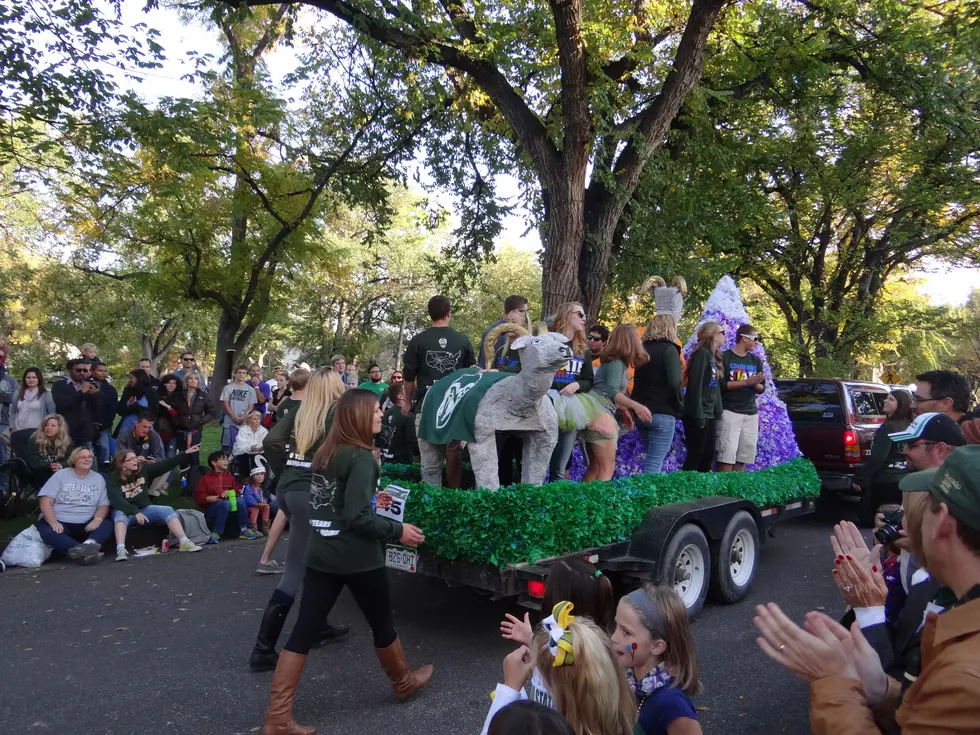 CSU's Annual Homecoming Parade Has a New Route
Jordan Dawson, TSM
CSU's annual Homecoming Parade has a new route and for the 1st time in parade history, it will end up in the new on-campus stadium.
Route
The parade, which is led by the CSU Marching Band, begins in its traditional launch site at 4:30 p.m. Friday (10/13) at the corner of Oak and Howes streets. And, as in the past, it marches south on Howes and enters campus via the famed Oval.
The 2107 parade will exit the Oval at the southwest corner, wind its way through the Lory Student Center plaza and then connect with University Avenue heading west to Meridian Avenue. The parade will head south on Meridian before ending at the new stadium.
Grand Marshals
Parking & Closures
The west side of the Oval the west side of Meridian will be closed to parking, as will the far west side of the Morgan Library parking lot. Road closures and parking news on and around the parade route can be found on the City of Fort Collins website.
After parade
Parade viewers can enjoy Festival on the Oval before, during and after the parade. After that, head to the Lory Student Center for food, fireworks and the annual homecoming bonfire at Friday Night Lights.