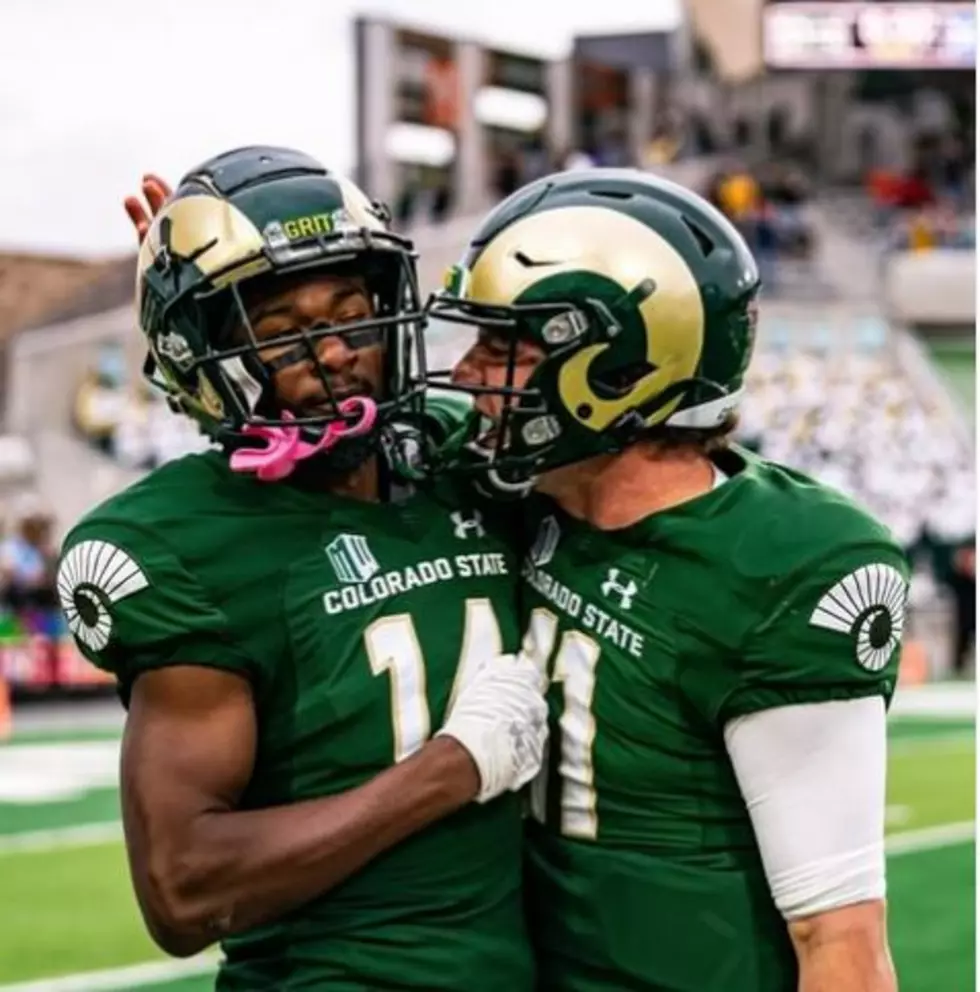 CSU Rams Player Of The Game From Week 2: Tory Horton
Instagram/CSU Football
Let's face it, there wasn't much to celebrate on Saturday at Canvas Stadium as the Colorado State Rams fell to the Middle Tennessee Blue Raiders in their home opener by a final score of 34-19 and to be honest, the score didn't even indicate how badly the team was outplayed in all phases of the game.
Coach Norvell, who was obviously disappointed by his team's performance had this to say after the game--
"The big thing that we've been trying to establish with our guys is we've tried to simplify this game and really work on simple things in practice and try to carry them over to the game,"  "I'm really disappointed about some of the fundamental things we did not do early in this game."
The lone bright spot on that chilly, damp and gray day was the emergence of wide receiver Tory Horton who snagged 9 catches for almost 200 yards and scored all of the touchdowns on passes from quarterback Clay Millen.
Horton and QB Millen are two of the players that came over from Nevada with head coach Jay Norvell after last season and while the first two games of the season have been bummers, there are some glimpses and this is certainly one of them.
So congratulations is definitely in order to our player of the game from the Middle Tennessee game albeit a bittersweet congratulations.
Let's hope the boys build on some of the momentum they built late in the game and continue that in this week's matchup as the Rams travel up to the Pacific Northwest to Pullman, Washington to take on the Cougars of Washington State University who are coming off a big win at Wisconsin.
As you can for every Rams football game, you can catch all of the action here on your home for Rams football, K99 with pregame starting at 1pm with a kickoff set for 3pm mountain time.
5 Kickass Females You Didn't Know Went to CSU