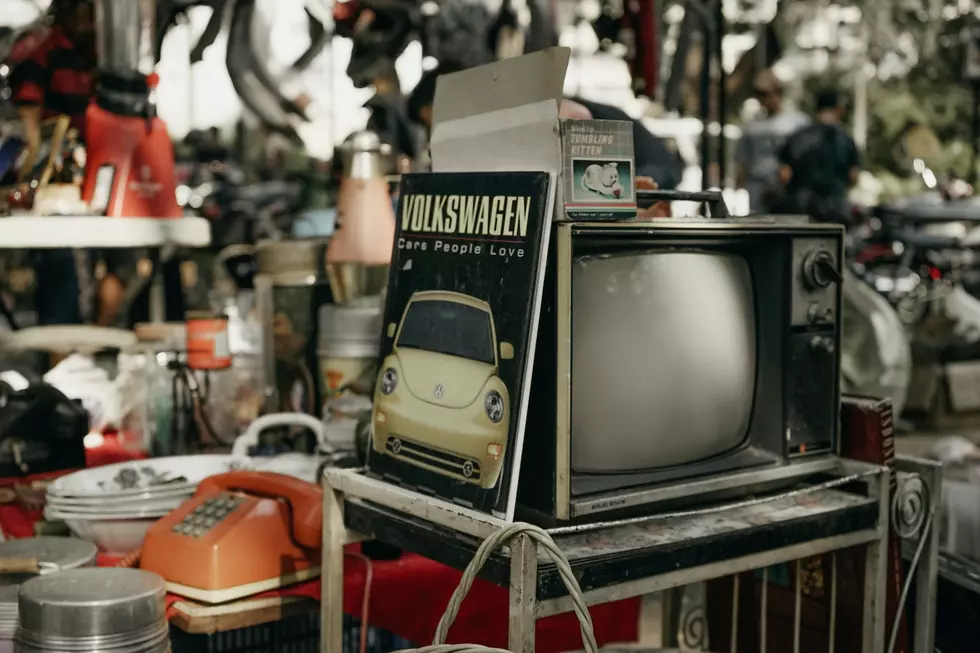 Colorado State Students Move Out; Ft Collins Goes Dumpster Diving
Unsplash, Indira Tjokorda
Pro tip: College kids have a ton of stuff, a lot of which never even got used this past year. When the school year is over and the students leave town for the summer, more likely than not a lot of that stuff finds its way to the curb as opposed to going with them.
New bookshelf that never got assembled? Check. You'll find it by the dumpster. Slightly used desk? Grab it, hit up a YouTube video on how to refurb an antique desk and make yourself a new masterpiece.
Microwaves, couches, dressers, beds - just the frames, please for the love of all things holy, don't grab a mattress off the curb - and more. It was like an epic episode of Storage Wars, driving on and around campus over the course of this past weekend. And before dumpsters get emptied or trucks cruise around the neighborhoods collecting trash this week, you need to get out there and strike while the iron is hot.
But before you do, maybe it's a good time to review Dumpster Diving Etiquette - yep, that's a thing - over at DumpsterDiving360.com.
They suggest:
Do your research on the area, and use common sense and sound judgment not only where you go looking for stuff, but with what you decide to take.
For example, are there any no trespassing signs around? Are you somewhere you're not allowed to be? Then someone else's trash is probably not allowed to be your treasure. That's not dumpster diving, it's theft.
Watch for broken or sharp things, like glass. People "throw" stuff away. Sometimes it breaks.
Most of all, do not - repeat, DO NOT - tear open trash bags and scatter stuff around the dumpster. If you're the brave soul that wants to look in a bag, see if you can untie it and retie it once you discover it's just empty cartons of Thai food. Be neat, be tidy, and try to leave things looking nicer than you found them.
Your best bets are always furniture and larger items left out there in the open. They're begging to be taken and given a second home. You know you want it. Go ahead. Just make sure you have some Clorox wipes handy, know what I mean?
You can find more tips, tricks and things to keep in mind at DumpsterDiving360.com. Happy hunting!
Things That Surprise People When They Move to Fort Collins
I asked people online: What is the one thing that surprised you the most about Fort Collins when you moved here? And here's some of the things they came up with.
Airbnb Rents Out Shipping Containers: Check Out These 4 Awesome Ones in Colorado
If you're like me and the idea of living in a shipping container has you thinking of The Boxcar Children, don't worry — you're not alone. However, shipping containers are actually being converted into adorable tiny homes that are available on Airbnb and make for great vacation getaways. Check out these four awesome shipping containers that we have right here in Colorado.