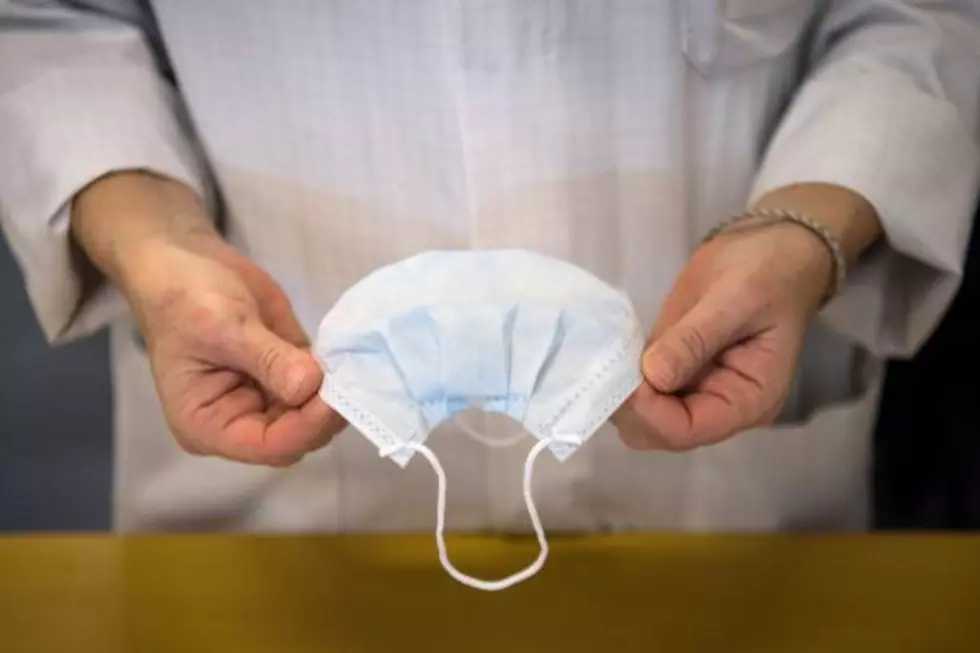 Colorado Has 7th Lowest COVID Numbers, But Hospitals Are Worried
AFP via Getty Images
In the middle of various pro-and-anti-mask protests, vaccination mandates, and Delta scares, it's hard to know where we stand in Colorado. Sometimes I walk into Target without a mask on (I'm fully vaccinated) and sometimes, I feel so unsure of what to do that I slip one on in the middle of the candle aisle. In the middle of all this confusion, where does Colorado stand when it comes to our COVID numbers?
Luckily, we're doing OK. According to a post from Governor Jared Polis, Colorado has the 7th lowest COVID-19 rate. See the post right here:
To provide more context, Colorado.gov reported that our state has had 597,281 cases of COVID so far (that number updated as of this article's publishing), with 34,930 hospitalized. According to Colorado's data, there have been 7,327 deaths due to COVID-19.
However, despite our low numbers, Governor Jared Polis still urges individuals to wear a mask indoors and keep our guards up: especially since healthcare workers are concerned.
A recent article from The Coloradoan reported that Larimer County hospital workers are experiencing a significant amount of burnout. Tired and overworked, hospital workers are leaving the field entirely, leaving less help at local healthcare centers to deal with new waves of the virus.
Not only that, but along with new COVID-19 cases and trauma/surgery patients, Larimer County hospitals are having to deal with a significant baby boom, the article notes. We clearly need to show our healthcare workers appreciation now more than ever.
Local experts encourage you to continue to educate yourself on the Delta variant, and to wear a mask indoors. As for me? I'll be masking up in Target from here on out. What about you? Let me know your take on our app.
10 Reasons Why I'm Looking Forward To Fall In Colorado
Summer is fun but fall is much better, at least for me. Here's why...