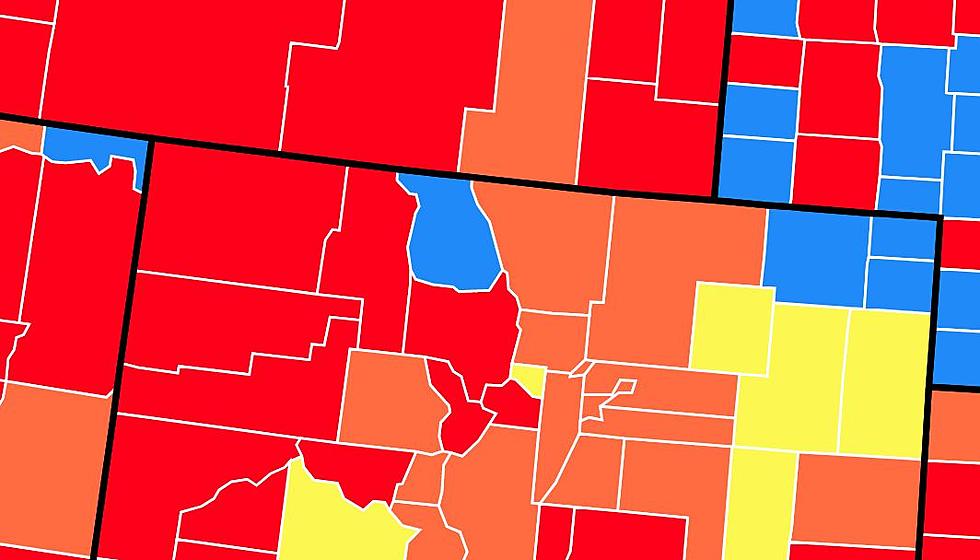 CDC COVID-19 Data Map Says Larimer, Weld County Should Mask Up Again
cdc.gov
To mask, or not to mask? That seems to be the question lately. Now that cases of the delta variant of the COVID-19 virus have been on the rise, even the vaccinated are wondering if we should be re-masking in public indoor spaces. 
Right now, Colorado Governor Polis does not have a mask mandate in place for the state, but the Centers for Disease Control and Prevention are once again recommending the use of masks in places with high and substantial transmission rates, to help slow the spread of COVID — even for those who are fully vaccinated.
This week, the CDC updated its Integrated County View map, showing the level of community transmission. Larimer and Weld Counties are both orange, or in the 'substantial' level of transmission. And as 9NEWS' Chris Vanderveen said, are 'technically in level where CDC recommends indoor mask usage.'
And also like he said, we're just the messengers here, and not stoked about it either.
According to 9NEWS, Governor Polis' 'office said they are reviewing the new information from the CDC.' Similarly, the news outlet reported that officials in Denver said that they are monitoring cases associated with the delta variant. But, in the meantime, the City is continuing to strongly encourage those who are not yet vaccinated to do so as soon as possible.
Forbes shared that some studies have found the Pfizer vaccine to be 88 percent effective against the delta variant after two doses, Moderna was found to be 72 percent effective after just one shot, and more research was needed surrounding the effectiveness of the Johnson and Johnson vaccine. You can read more about the delta variant vaccine effectiveness study here.
LOOK: Answers to 30 common COVID-19 vaccine questions
While much is still unknown about the coronavirus and the future, what is known is that the currently available vaccines have gone through all three trial phases and are
safe and effective
. It will be necessary for as many Americans as possible to be vaccinated in order to finally return to some level of pre-pandemic normalcy, and hopefully these 30 answers provided here will help readers get vaccinated as soon they are able.