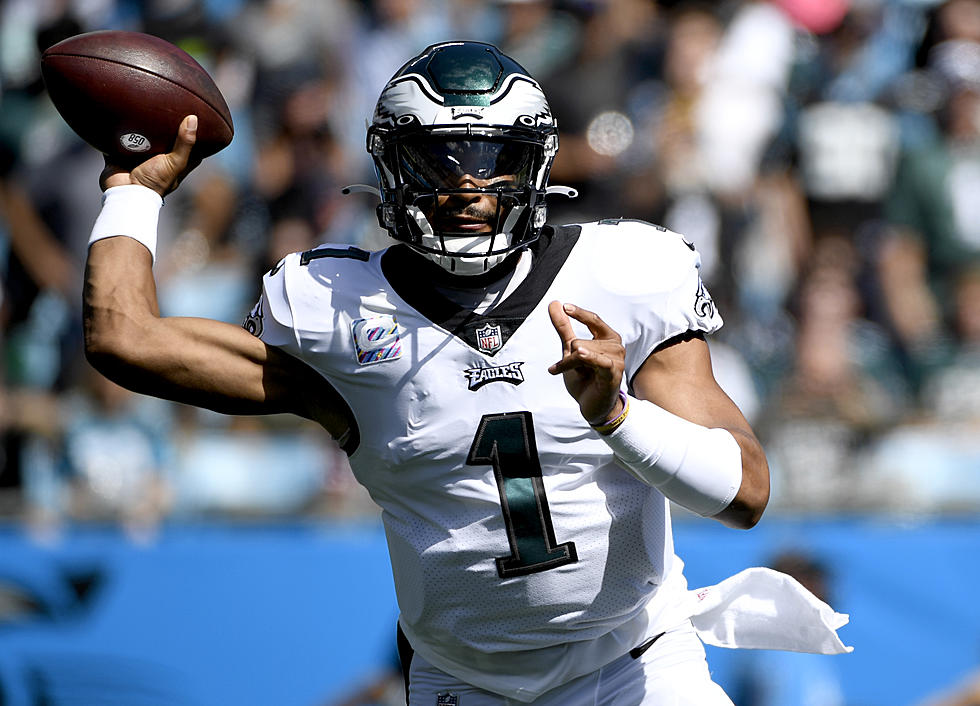 By The Numbers: How The Broncos Stack Up Against The Eagles
Getty Images
The Denver Broncos are coming off an upset win in Dallas against the Cowboys last week, and not only was it their biggest win of the year, this just might have been their biggest win in several years.
Now, what they do from this point forward is the bigger and more important question.
Will they build on that win and trigger a second half of the season surge, or will they fall flat and lose their momentum? We'll find out this Sunday when the Philadelphia Eagles fly into Empower Field at Mile High.
I personally think this team is ready to break out and get some big wins. We've seen the talent on the field and that's what's been the most frustrating thing. The talent is there but the results simply haven't been, for the most part.
But after that big win, team confidence has to be at an all-time high, and with a chance to go two games over .500 and with some divisional opponents coming up in the next few weeks, everything is still right in front of this team.
The Eagles have been a pretty inconsistent team this year but put up a really good fight against one of the best offenses in the league against the Los Angeles Chargers last week. The Chargers ended up winning 27-24 on a last-second field goal.
Philadelphia has some weapons on offense including the Alabama connection between quarterback Jalen Hurts and wide receiver Davonta Smith.
The Eagles are currently 3-6 facing a must-win in Denver to save their season. These two teams have met 13 times over the years with the Eagles holding an 8-5 advantage.
The last time these two teams played was in 2017 where the Eagles torched the Broncos 51-23. The last time the Eagles played in Denver, it was the Broncos who scored the blowout win, ending the game with 52-20 victory back in the 2013 season.
The last time Philadelphia came out of Denver with a win was in the 1989 season. Granted, these teams don't play that often, but it's been a while. Hopefully, that trend continues this week.
How The Broncos Stack Up Against The Philadelphia Eagles
Denver Broncos Forgotten Players
UP NEXT: 10 of the Best Athletes Born in Colorado