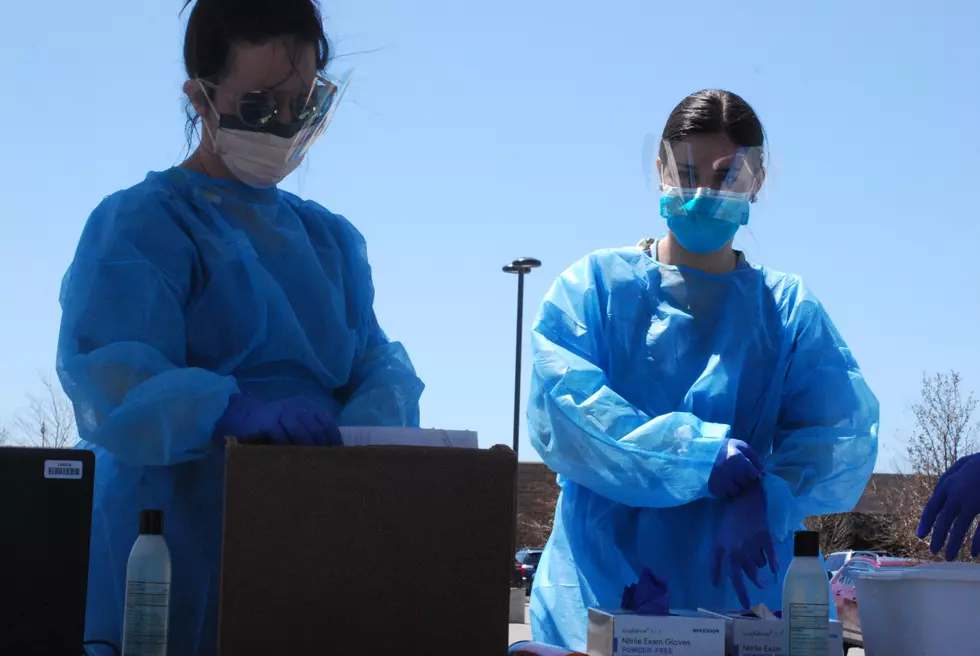 Banner Health Adds COVID-19 Testing Sites in Fort Collins, Greeley
Provided by Banner Health
Banner Health is working hard to fight COVID-19 in Northern Colorado, and one step they've recently taken is adding more testing sites for anyone who thinks they might have symptoms.
The new testing sites, one located at their location in Fort Collins and one in Greeley, will help expand their capacity from 4,000 appointments per week to 13,500, according to a press release.
However, it's important to note that you must be screened by phone, first, before being tested. The press release states:
Banner's drive-thru sites will not accept walk-ins. Everyone must be phone screened in advance and scheduled for an appointment. Those who arrive without an appointment will be asked to leave and call in to complete the phone screening process. This process is very important to ensure the safety of patients and health care workers.
Banner Health is also offering information to potential donors for convalescent plasma, since that is the only known antibody treatment for patients infected with the virus.
Enter your number to get our free mobile app
Old Town Fort Collins: Ten Years Ago, and Now