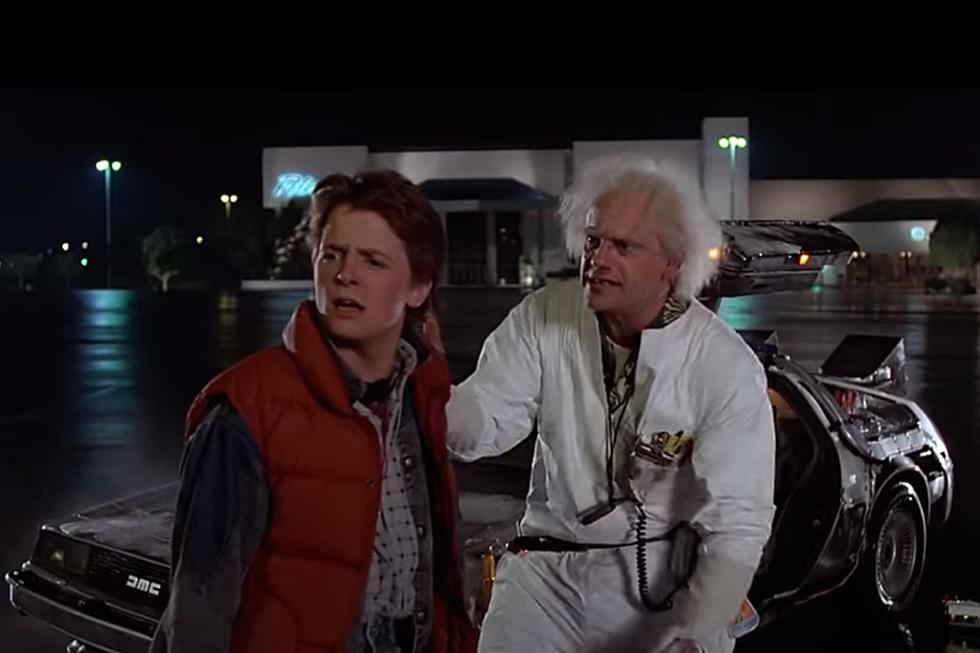 'Back to The Future' Hits Western Colorado's Big Screens
Universal Studios
Here's some great news for fans of the classic movie Back to the Future.
Marty McFly, Doc Brown, and company will be gracing the outdoor screens at the drive-in theaters in Delta and Montrose this weekend.
BTTF is celebrating its 35th anniversary this year and it remains as popular ever. It's not a movie that pops up very often on regular cable and satellite TV schedules, and the chances to see it on the big screen are even rarer.
I'm a huge fan of the BTTF Trilogy. I think most movie fans would agree the first one was the best, but after that, there's debate about which is better - BTTF II or BTTF III. Personally, I give the nod to the third installment of the series, even though the story focuses more on Doc Brown than it does on the Michael J. Fox character, Marty McFly.
I've probably seen Back to the Future at least 20 times in the last 35 years and it just never gets old. The one issue I have with the movie is some of the languages Marty uses, especially his frequent profane references to Jesus. The movie doesn't need it nor would not be any less appealing without it.
Still, the movie is such fun as Marty travels back to 1955 and works to make sure his parents get together - so that he will actually be born.  The best way to enjoy this movie is to watch it without thinking too deeply about it and trying to figure out if it makes logical sense. It's one of the best movies of the 1980s and it definitely makes sense to celebrate its 35th anniversary.
Back to the Future will be playing at Delta's Tru View Drive-In this weekend as the first half of their double-feature starting at 8:45. The second half is another classic, Jurassic Park.
The Star Drive-In Theatre in Montrose is featuring Back to the Future and The Goonies this weekend. The movie start time in Montrose is "dusk", which is approximately 8:45 pm.
Enter your number to get our free mobile app
ON SCENE: Movies Filmed in Western Colorado and Eastern Utah