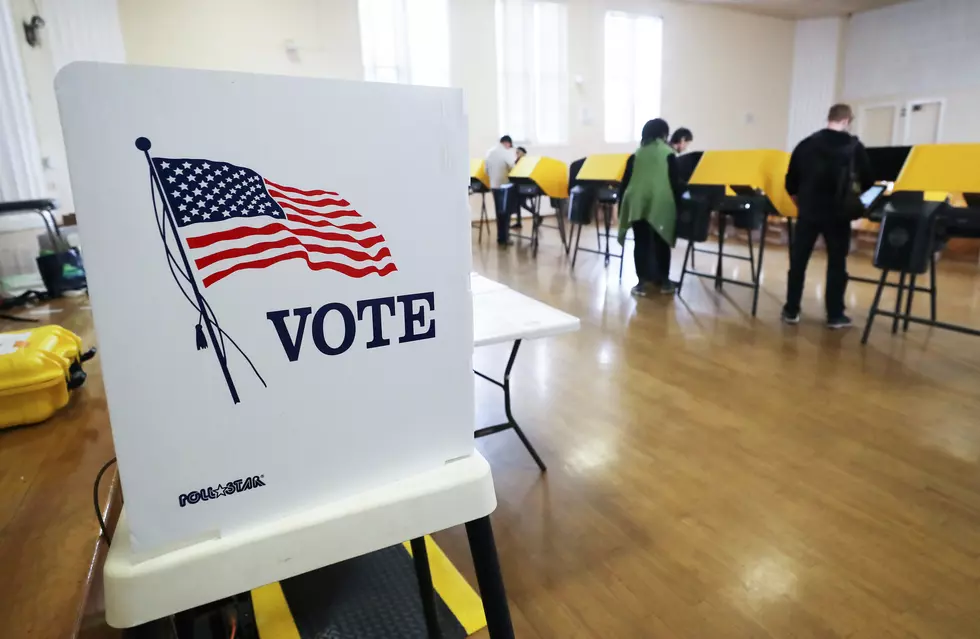 Anti-Mask Rally At Larimer County Ballot Box Raises Concerns
(Photo by Mario Tama/Getty Images)
An anti mask rally that took place way too close to a voter ballot box in Larimer County has raised voter suppression concerns.
A sign will be going up next week at the Larimer County courthouse alerting people to keep their protests 100 feet from the building's entrance. This follows a Sunday crowd of about 50 people that ended up hovering around a drop box, which may have deterred voters from dropping off their ballot.
According to the Coloradoan, voters took to social media expressing that they felt intimidated by members of the group while dropping their ballot off at the county building.
Larimer County Clerk Angela Myers told the Coloradoan, "They were not focused on the ballot box; they were focused on the front doors. But when you have 50 people up there, it kind of gets in front of the ballot box, too. But if you're driving by, that might not be the box you want to stop at in that moment."
A Colorado voter posted to Nextdoor that there was a person with a microphone, loudspeaker and a lot of red hats and that an unmasked man intentionally stepped in front of the ballot box as he was approaching it. According to the Coloradoan, the Nextdoor post stated that another person coughed, seemingly on purpose, in the direction of a masked person approaching the ballot box.
Myers told the Coloradoan that, according to surveillance footage, protestors were wearing campaign gear which violates electioneering laws.
Enter your number to get our free mobile app
7 Things On 2020 Colorado Ballot