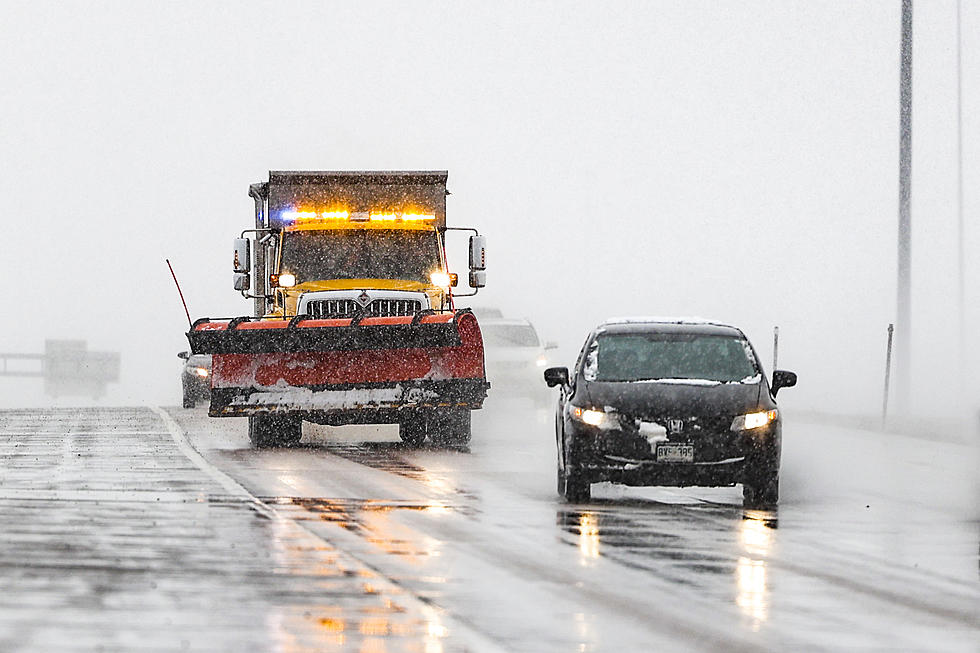 2021 Study Shows Colorado Drivers Are The Safest In The Snow
Michael Ciaglo/Getty Images
Tell us something we don't know: according to a recent study, Colorado drivers have been named some of the safest drivers when it comes to dealing with snow.
We've been dealing with particularly snowy weather lately, not as sticky or powdery as winter but our typical April slush, which, when it comes in (as you saw earlier this week) can create slippery, unexpected road conditions.
However, according to a recent study quoted by the Denver Post, Coloradans can handle it.
4AutoInsuranceQuote.com did a recent study that showed that Colorado ranks #1 for safest driving during a snowstorm. This means per 1 million people, there are only 4 weather-related fatal crashes on average. While we've had plenty of experience learning how to deal with the snow, so have places like Wyoming and Kansas...so why don't they rank higher?
The Denver Post noted that this could be because Colorado has more urban areas:
Suffering a bad accident in a remote area greatly increases the risks of dying from injuries given the long response times required to provide medical help.
One way we do need to improve is in rainy weather: Colorado drivers suffered more fatal crashes In the rain than in the snow.
Overall, continue white-knuckling it down College this weekend, as we have more snow coming our way...and as always, stay inside if the weather gets too dangerous.
Places to Cross-Country Ski Near Fort Collins