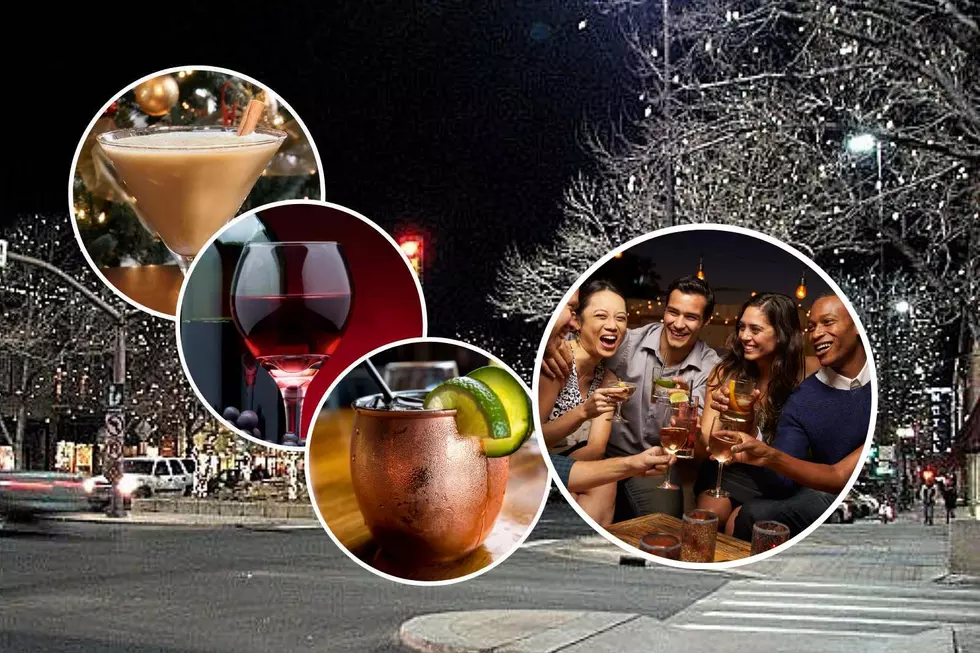 11 Super Spots That Fort Collins Lovers Suggest for Great Holiday Drinks
TSM File Photo/Canva.com
With the holidays comes the time of year to entertain friends and family members. Getting out to explore the great places to have a drink in Fort Collins adds to the fun.
Who better to recommend places to go and get a great drink/cocktail in Fort Collins, than those who live and love Fort Collins the most. We have eleven places that they say you should grab at drink at as you celebrate the holidays in the Choice City.
Without question, Fort Collins is one of the best places to hang out during Christmas and New Year time of the year. The lights in Downtown draw tens of thousands of people; where is everyone going to get a drink? One person asked the folks in Word of Mouth Fort Collins Facebook group, and I put together this list of 11 of the most-recommended joints.
Whether you may be looking for someplace quiet, someplace fun, live music, or the perfect mixologist, this list should have what you're looking for in Fort Collins. Bright places, darker places, swanky places, relaxed places. Again, you should find what you're looking for.
Let's take a look at where Fort Collins says you should go, in Fort Collins, for a great holiday cocktail:
ACE GILLETT'S
Ace Gillett's is the oldest "speakeasy-feel" bar/club in Fort Collins, dating back to 1923. Located beneath The Armstrong Hotel, Ace's is a true Fort Collins classic.
MOBB MOUNTAIN DISTILLERS
MOBB, on Linden, has been around since 2016. If you're looking for a more "laid-back" place to enjoy a cocktail, this could be your spot.
 

 

 

View this post on Instagram

 
PERSIMMON
Newer to the scene in Old Town, Persimmon is a little café that's open for your morning coffee, your lunch, your evenings. Great bites and great "creative cocktails."
View this post on Instagram
THE RESERVE AT OLD ELK
Old Elk Distillery has a fantastic boutique tasting room/bar/restaurant. Stop in for a great cocktail, or stick around for a great meal, as well.  
 

 

 

View this post on Instagram

 
ELLIOT'S MARTINI BAR
Open since 1997, Elliot's Martini Bar is legendary for it's great atmosphere and fantastic cocktails, including their "Dessertinis."
View this post on Instagram
ELEVATION 5003 DISTILLERY
Located outside of Old Town, at Lemay and Drake (in the Scotch Pines Shopping Center,) Elevation 5003 is the creation of former brewer Loren Mathews.


CAFE VINO
Located near the CSU campus, Café Vino has 200 different wines, along with a great atmosphere and fantastic food.
View this post on Instagram
SOCIAL
One of the trendiest and most-popular hot spots in Fort Collins, Social, is the underground cocktail bar that is a "must." Like they say, "Life is short, celebrate it."  
 

 

 

View this post on Instagram

 
WILLIAM OLIVER'S
One of Fort Collins' favorite whiskey bars, William Oliver's Publick House has whiskey from all over the world, local beer and spirits, and great food (especially bacon.) Bring your friends/family to have a drink in the "snug."
View this post on Instagram


SUNSET LOUNGE AT ELIZABETH HOTEL
One of most unique hot spots in Fort Collins sits atop the wonderful Elizabeth Hotel in Downtown. Take in the view of Downtown as you enjoy Sunset Lounge's  all-weather open-air jazz bar.
Have Family in Town? Impress Them at These 26 Fort Collins Restaurants
Whether you have in-laws in town or just need a new date-night idea, these 26 Fort Collins-area restaurants are sure to impress. Read on to see the eateries that Northern Colorado residents recommend.
25 Reasons Why Residents Love Living in Fort Collins
It never hurts to appreciate the little things, so we're looking at why we're grateful for the Choice City. Read on to see 25 reasons why residents love living in Fort Collins.
25 Life Hacks Fort Collins Residents Need to Try Right Now
Living in Fort Collins is great, but it could be even better. Read on to see 25 life hacks every Fort Collins resident needs to try, according
to Reddit
.