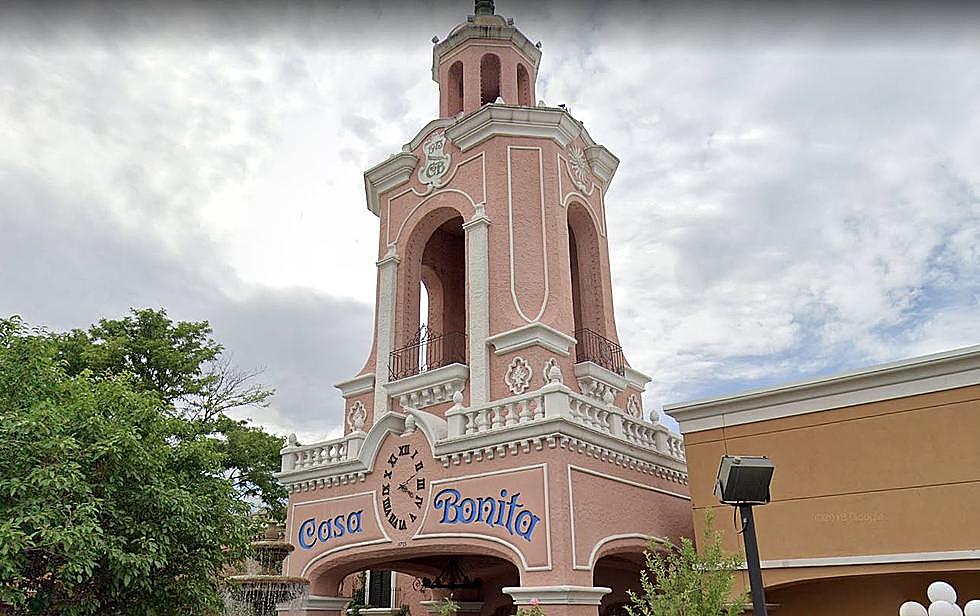 Yes, of Course Someone Already Started a Casa Bonita GoFundMe
Google Maps
Losing Casa Bonita would be a huge blow to Denver tourism and our hearts. Of course, as KDVR reported, it was only a matter of minutes after the restaurant's Chapter 11 bankruptcy announcement that someone created a 'SAVE CASA BONITA' GoFundMe — and, it's already racked up thousands. 
At this time (April 13), the GoFundMe has only been active for one day, and nearly 500 donors have already pitched in over $22,000. That's over a fifth of the way to its $100,00 goal.
The GoFundMe says that Casa Bonita, which has been a Denver dining destination for 47 years, 'is an important cultural and historic icon and a vibrant piece of the Colorado landscape,' and I think we can all agree with that. There are different levels of donations you can choose, and receive a little something in return. According to the fundraiser page, here's what you can get:
Sopaipilla Level: $25 - Save Casa Bonita sticker
Chocolate Bandito Level: $50 - Save Casa Bonita enamel pin
Deluxe Meal Level: $100 - Save Casa Bonita t-shirt
Magic Show Room Level:  $250 - Numbered, limited edition letterpress poster (only 250 available)
The GoFundMe was created by Andrew Novick, Casa Bonita's #1 fan. He's actually been over 300 times, and we want him to continue to be able to enjoy his sopaipillas and cliff diving shows, right? You can visit savecasabonita.org for more info.
94.3 THE X also has your chance to Go Fund Yourself, with your chance to win up to $10,000, ten times a day every week day. That's a lot of Save Casa Bonita stickers... if you catch my drift. Download our free station app to play.
5 Oldest Fort Collins Restaurants