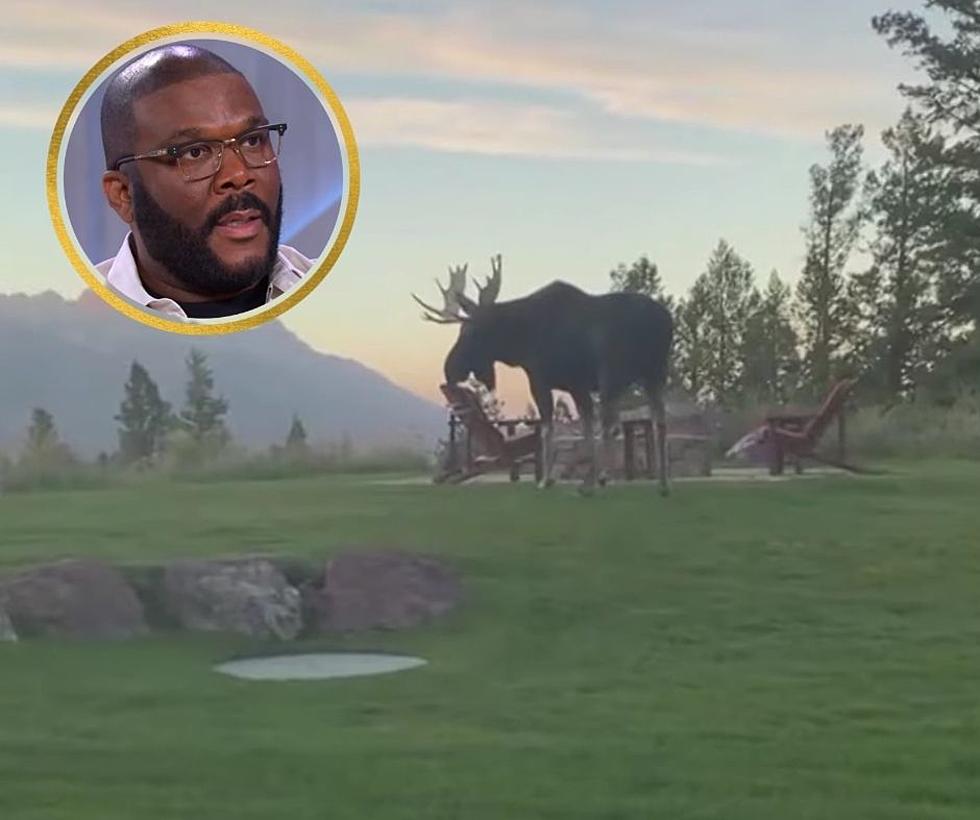 Yes, a Wyoming Moose Ate Tyler Perry's Chair
The Kelly Clarkson Show via YouTube/Canva
It doesn't matter if you're a celebrity or not. Moose don't care. It's been revealed that Tyler Perry had one of his seats at his home in Jackson consumed by one of these large mammals.
This chair-eating revelation happened on The Kelly Clarkson Show. Here's how the show described what went down regarding Tyler Perry and his now lack of seating:
Tyler Perry and Kelly bond over their enjoyment of nature and alone time, as well as their nosy moose neighbors that roam their respective properties in Wyoming and Montana. Tune in today for more with Tyler Perry.
Bullwinkle prefers lawn furniture for snacks? Who knew?
Interesting that Tyler mentioned he may not stay in Jackson much longer as he's considering a move to Colorado so he can have more space and alone time. Sounds like he and Kelly Clarkson both enjoy isolation.
As the National Wildlife Federation mentions, moose are herbivores and there's no twig that's safe around them. Based on Tyler's video he shared with Kelly, it appears they like heftier amounts of wood also.
Perhaps you should be careful next time your in an Ikea store. For a moose, that would be like an all-you-can-eat buffet.
The Cast of 'Friends': Then & Now
Celebrity Kids Who Look Exactly Like Their Famous Parents