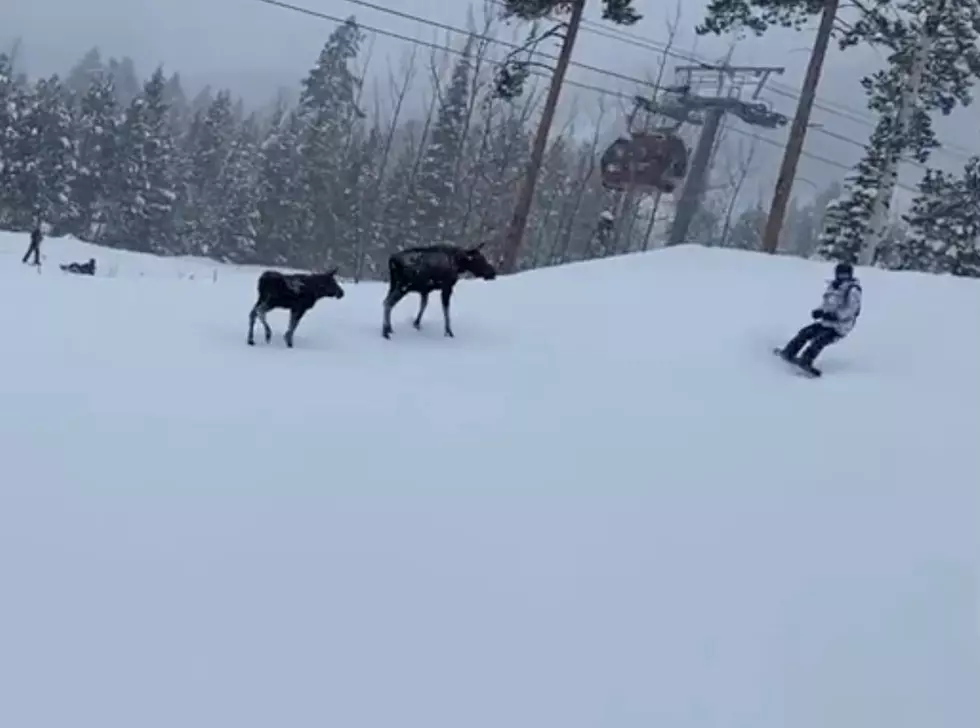 Wanna Race? Two Moose Join Colorado Woman On The Mountain
Newsflare via Yahoo TV
Well, you certainly don't see this every day. We've had our fair share of moose encounters in Colorado over the year but I don't I've seen one quite as bizarre, scary, or honestly pretty funny.
Not one but two moose were captured racing down a mountain with skiers and snowboarders in Steamboat Springs, according to the Discover Colorado Through Your Facebook Photos Facebook group.
"Keeping a safe distance because we know how dangerous they can be," Cienski said. "They're beautiful creatures and we love getting to see them in their home!"
I don't know, that still seems a bit risky. Thankfully for them, the moose didn't catch up to them because that could've been bad news.
As rare and crazy as I thought this was, apparently it's not the first time moose wanting to try their hooves at winter sports were captured on the slopes. You can see just how fast these animals really are with this moose showing off its speed.
YouTube/ The Weather Network
Moose are beautiful creatures but let's be real, they can get real cranky real fast. Thankfully, these folks were lucky and didn't take a spill while filming and managed to get us these incredible shots.
10 Wild Animal Encounters in Northern Colorado in 2020
The Most Dangerous Animals in Colorado + Why They're Dangerous
WATCH OUT: These are the deadliest animals in the world