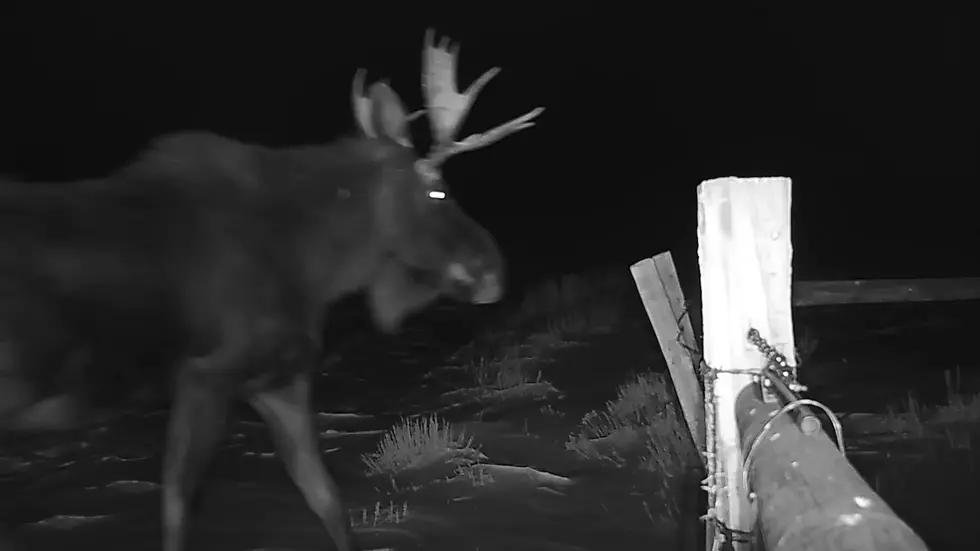 Wyoming Ranch Motion-Triggered Cameras Show All the Wildlife
Working Lands & Wildlife Project via Vimeo
A Wyoming ranch decided to install motion-triggered cameras around their land. The result is a video showing just about every type of wildlife imaginable.
The A Bar A ranch shared this amazing video compilation best-of from the many animals that have traversed their property this winter.
Yes, you can see more than this in the video, but I've compiled a few to keep it simple for you.
Wyoming Ranch Motion-Triggered Wildlife Cam
The Working Lands & Wildlife Project shared the video which was created by Carlee Kohler. They mentioned in the video description what this video is all about and why:
The Wildlife Migration Project is a conservation and storytelling project on State Line Ranch, Big Creek Ranch, and A Bar A Ranch. The project was designed to track wildlife movements across the ranches through motion triggered cameras. In partnership with A Bar A Ranch, Platte Basin Timelapse, and University of Wyoming: Haub School of Environment and Natural Resources.
Interesting that the University of Wyoming was a part of this. Can only imagine the data they'll be able to gather from this as they track the different animal habits in and around this ranch.
MUST SEE: John Dutton's Yellowstone Ranch is Real and Here are 12 Pics
MUST SEE: John Dutton's Yellowstone Ranch is Real and Here are 12 Pics