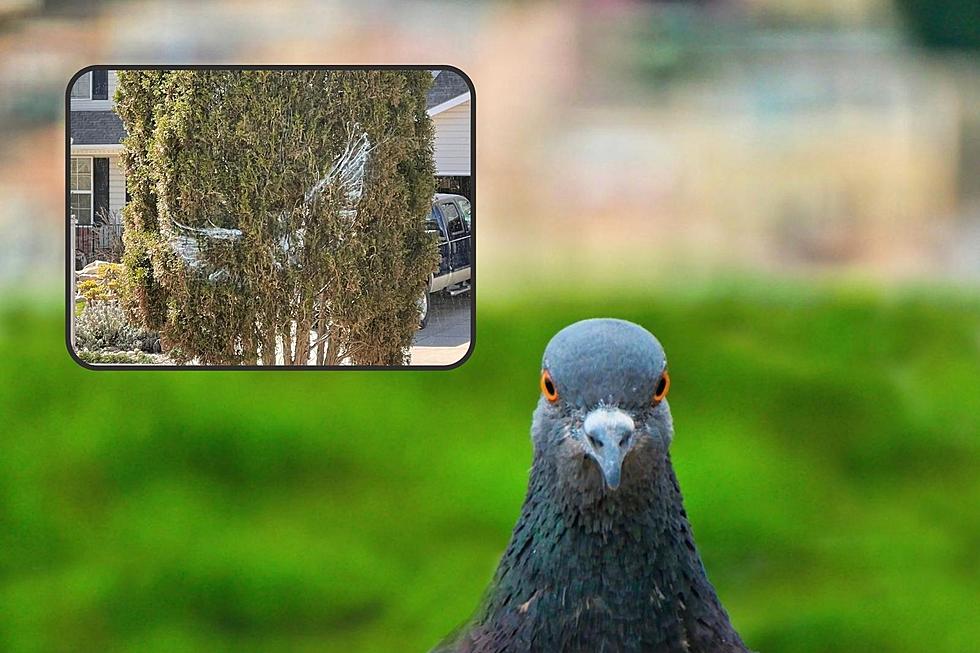 Why Do Birds Constantly Smash Into My Windows at My Home?
Photo by Freysteinn G. Jonsson on Unsplash/Matt Sparx/Canva
I am starting to feel like my home is the reboot of Alfred Hitchcock's 1963 movie, The Birds. In the past two years, there have been more than a dozen bird versus window incidents at my home. They have become so regular that I call them bird bombings.
This is the aftermath of the latest bird bombing.
As you can see, evidence was left from the incident. A nice imprint of the latest feathered victim. More often than not, the location for where these bird bombings take place is at our sliding backdoor. this door faces the north, so there isn't much reflection when it comes to light.
I am sure that this mishap doesn't feel too great to the bird. In one instance of a bird bombing, we were home and I was walking near the door when it occurred. It made me jump because of the loud thud the bird caused when it hit the glass.
As I looked out the door, I could see the bird was still alive and quite a bit dazed after the incident. I gently opened the door and it scampered to the other side of the patio. Moments later the bird shook it off and flew away.
How To Stop Birds From Flying Into Your Windows
The last incident got me looking into what I can do to prevent something like this from happening again. According to the Humane Society, here are a couple of things you can do to prevent birds from flying into your windows.
Decals on windows
Windchimes
External shutters
Bug screens on your windows
Keep blinds closed
Curtains, closed
There are many more helpful tips on how to prevent birds from flying into your windows that can be found at the Humane Society.
It appears from these helpful tips, that I need to keep my blinds closed during the day. My houseplants are going to hate it, but I would dread seeing a bird end its life or have to replace a window because of it.
MUST SEE: $3.75 Million 640 Acre Farm in Ault has a Silo Guest House
You have got to see this unique farmhouse selling in Ault, Colorado
These Restaurants Have The Best Burritos In Northern Colorado
Whether it's National Burrito Day (4/7) or just another ordinary day - any day's a good day for a burrito.
Want to know where to find the best burritos in Northern Colorado? Keep scrolling to find out.
Check Out This New $40 Million Concert Venue In Colorado Springs