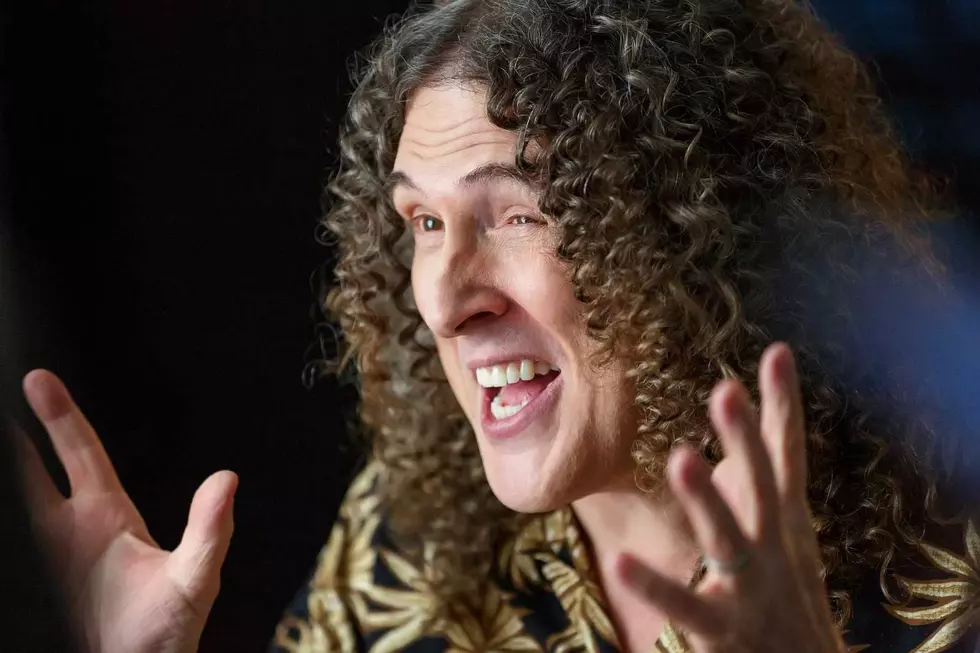 Hilarious 'Weird Al' Yankovic Bringing Latest Tour to Greeley's Union Colony Civic Center
Rich Polk/Getty Images for IMDb
The biggest-selling comedy recording artist of all time will be performing for what's expected to be a Sold-Out crowd.
The timing couldn't be better, as the new trailer for the Roku Channel's "Weird Al" biopic was recently released. Just about everybody loves Al, and Union Colony Civic Center will be a great venue for this scaled-down, intimate show.
In the end, we'll find that 'Weird Al' isn't all that weird at all. He's a a brilliant musician who puts a smile on our faces, with his great sense of humor. The nation and world have loved 'Weird Al' since he burst onto the scene with 'The Dr. Demento Show,' way back in the day.
His parody songs and original songs have made millions of people laugh out loud, but he has a trough of original songs that he's bringing to Northern Colorado with his 'The Unfortunate Return of the Ridiculously Self-Indulgent, Ill-Advised Vanity Tour."
 "Weird Al' will be performing hilarious non-parody original material found on his 14 albums, with each performance having a different setlist. Those looking to hear "Like A Surgeon" and "My Bologna" should keep that in mind, though his encores have included parody hits like "Smells Like Nirvana," "Amish Paradise," and "Yoda."
 The man is a legend in his own time: He is one of only five artists with Top 40 singles in each of the last four decades, the other four being Michael Jackson, Madonna, U2, and Kenny G. On August 27, 2018, the Hollywood Chamber of Commerce awarded Yankovic with a star on the Hollywood Walk of Fame.
'WEIRD AL' YANKOVIC AT UNION COLONY CIVIC CENTER
Friday, September 9, 2022, 7:30 p.m.
Tickets (starting at $52) available at UCSTARS.com
Funny + Obscene Banned Colorado License Plates Will Make You Giggle
Road rage is bad enough. Imagine if you had to pull up behind a car with a license plate insulting you. Luckily, the state of Colorado has banned some of these license plates to make the roads a happier place.
Funny and Real Colorado Town Names that Will Make You Scratch Your Head
26 Colorado Pets With Laugh-Out-Loud Funny Names on Petfinder