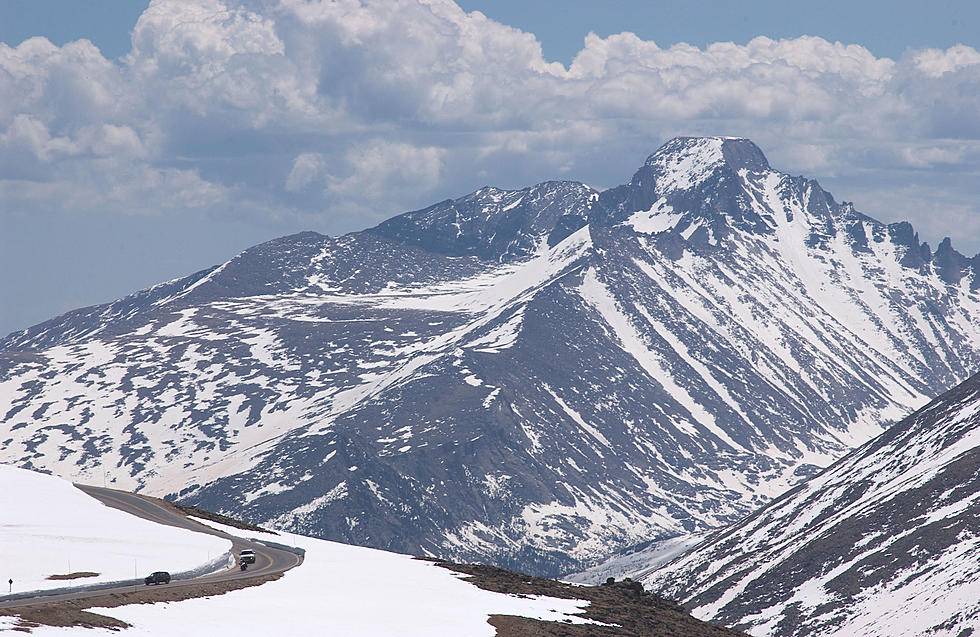 Wacky Weather: Colorado To Go From Record Heat To Snow This Week
Getty Images
Okay okay, let's not get too crazy about this. We are not going to be seeing any snow down here on the Front Range, but with temps only expected to be in the 60s on Wednesday and Thursday after being well into the 90s over the weekend, it'll feel like it could snow.
According to the fine meteorologists at CBS 4 in Denver, some big changes are coming for us, especially those up in the higher elevations mid-week.
Without getting into too much of the scientific side, a strong cold front is currently pushing its way into the Pacific Northwest and is expected to slide across the Rockies and over us Tuesday through Wednesday, dropping temps by nearly 30 degrees. Welcome to fall in Colorado right?
This front is expected to bring some much-needed rain, albeit not a ton, for us along the Front Range with some accumulating snow in the mountains.
I love summer, don't get me wrong, but I'm kind of over it now. Fall is my absolute favorite time of year, and with football season in full swing, I'm ready to break out the hoodie and beanie and enjoy some crisp days and evenings.
Plus, I've noticed some pumpkin patches are up and rolling, and when I go to the patch to pick out my pumpkin, I'd rather not be sweating and baking in the sun.
Sorry, I hate complaining, but I'm just a little tired of the heat and excited for my favorite season to get here. I'm going to be completely honest with you, my fall wardrobe is much more on point with a greater selection than my summer wardrobe.
9 Signs You Know You Are From Colorado
9 Signs You Know You Are From Colorado