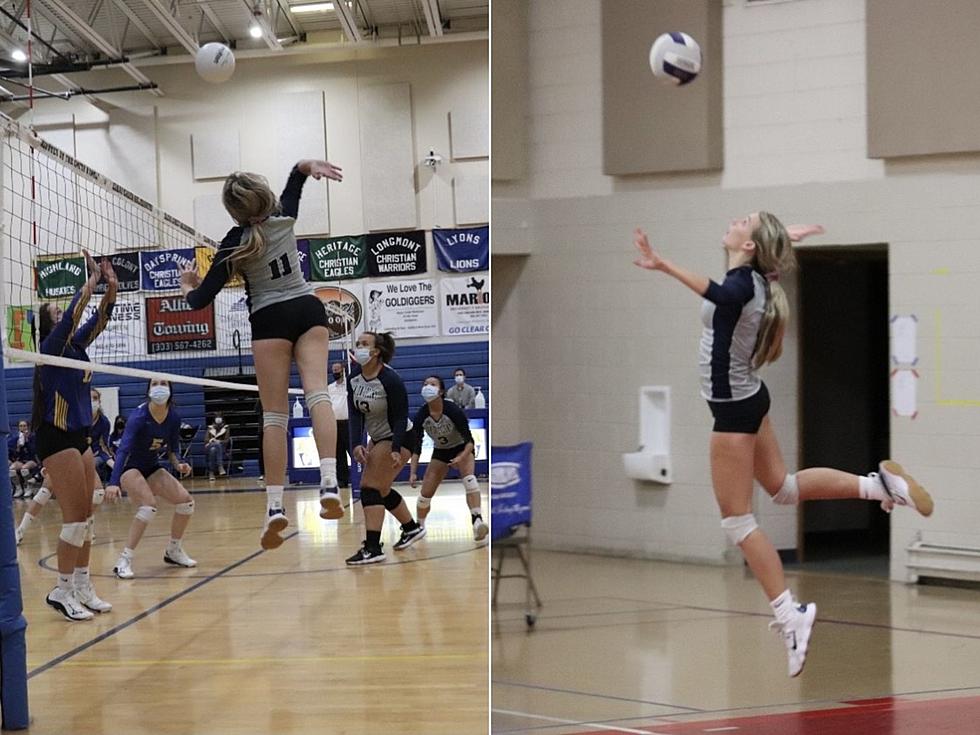 Townsquare Media High School MVP: Kamryn Arnold, Union Colony Prep
Union Colony Prep
Each week, Townsquare Media, sponsored by FNBO, will be highlighting a Northern Colorado high school athlete as part of Townsquare Media's High School MVP program. Each of these athletes has had an outstanding presence on the court or field and has been submitted or selected as our MVP of the week.
With a stellar presence on the Union Colony Prep girl's volleyball team for four years, all the cues were pointing to yes when naming senior Kamryn Arnold this week's Townsquare Media High School MVP!
Kamryn has played for the Timberwolves' varsity girl's volleyball team for the entire four years of her high school career.
In that time, Kamryn has notched 910 and 223 blocks in 273 sets played. Each year, Kamryn has continued to improve at the net, recording a career-high kills in her senior season.
In addition, Kamryn currently leads her team in kills with 322 on the season. Even more impressive? The national average is only 50.
In the Timberwolves' most recent win against Plateau Valley in their 2A playoff match, Kamryn helped lead her team to a three-set victory.
Unfortunately, the Timberwolves did not advance to the 2A state tournament. But Kamryn has left an incredible mark on the Union Colony Prep girl's volleyball program! We asked her a few questions to reflect on the team's performance this year and what's next as she moves into her second sport.
Q&A With MVP Kamryn Arnold, Varsity Volleyball
Q&A With MVP Avery Gibbs, Varsity Volleyball
Q&A With MVP Aesha Alrashed, Varsity Volleyball
Q&A With MVP Reina Krueger, Varsity Volleyball