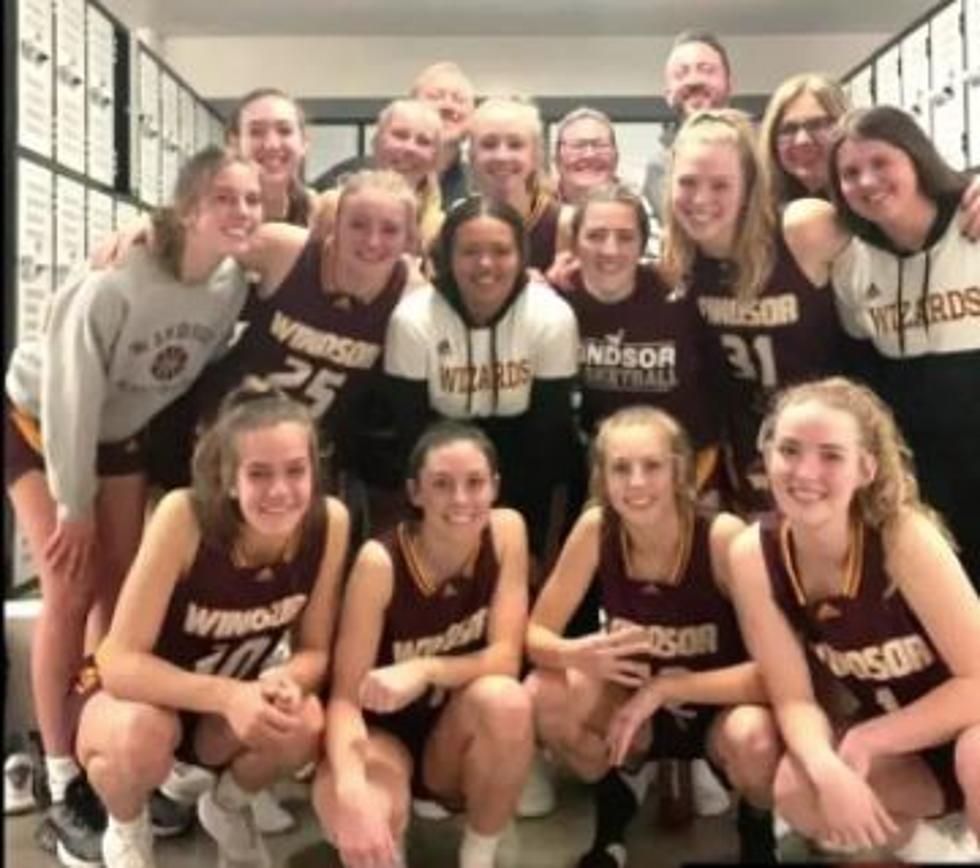 Windsor Girls Basketball Ranked #1 In The State And In Final Four
Instagram/WindsorWizardsFootball
We love recognizing our high school student-athletes here in Northern Colorado and love to salute them for all of the hard work they put in to do great things both in the classroom and on the field/court of play.
Today, I'd like to shine the spotlight on the Windsor High School Girls Basketball team who are currently 25-0, ranked #1 in the state, and are currently in the Final Four.
After last year's disappointing loss at state, these young ladies have been on a mission, and they are just two games away from completing that mission.
Back in the summer, the team went on a summer camp trip to South Dakota and they jotted down some goals for the upcoming season. Number one on that list was getting back to state and making things right - and winning the whole thing this year.
The Wizards will play their first game away from Reg Figal Gymnasium this postseason when they take on No. 5 Mead (21-5) in the semifinals at the Denver Coliseum.
If they win that game, they'll move on to Saturday's semifinals, potentially facing second-seeded, two-time defending state champion Mullen (18-6) in a rematch of the state finals a year ago.
One game at a time is the mantra, and the Wizards will have their hands full when they take on a very tough Mead team in the semi-finals. If they can win that one, they'll possibly face Mullen, the team that knocked them out of state last year.
Take it ONE. GAME. AT. A. TIME for a couple more times this year....and they'll be waking up Sunday morning as state champions.
Go, Wizards!!