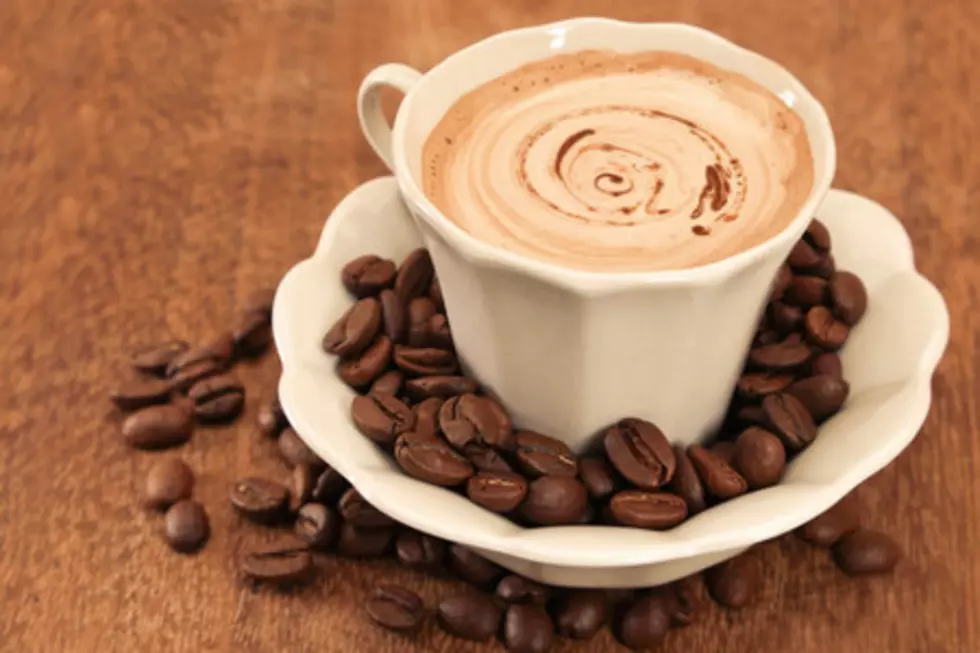 Top 17 Coffee Shops in Fort Collins That Aren't Starbucks
ThinkStock Images
Coffee is something that 62% of American's, including myself, drink every day, whether it be just one cup or three. These shops in Fort Collins satisfy the need.
The Choice City certainly has plenty of options when it comes to getting a cup of coffee. I'm sure a lot of deciding on which coffee shop to visit, comes down to location: 'What's nearby?'
For me, it can also come down to what the situation is: Am I looking to sit down and read a magazine while I enjoy my coffee? Maybe I'm meeting a friend. It could be an interview. Lots of things could play into which coffee shop I'm hitting up.
Trip Advisor's list of the best 'Coffee & Tea' in Fort Collins is a long list, and I'm sure they all strive to satisfy that need for the comfort that coffee/tea can provide. But, let's break it down to the Top 17.
#1

THE LITTLE BIRD BAKESHOP

Old Town Square on Linden.

Sample review:
Fort Collins has many good coffee shops, but this is my favorite. They're friendly, make a great cappuccino, have a good variety of homemade baked goods, but the thing that makes it for me is sitting outside at one of their classic small tables, taking in the view of the flower pots in Old Town Square. Special, special, special.
#2

STARRY NIGHT ESPRESSO CAFE

Just south of Mountain on College.
We love the warm comfortable space they have created, great for meetings and work. The Lemon cake, and the Coconut cake are excellent, and they have salads and sandwiches also.
#3

MUGS COFFEE LOUNGE - OLD TOWN

At the corner of College and Olive in Old Town.
Really a wonderful place. Great, clean, nourishing food. Well sized portions. True coffee expertise. Quick service. Great vegetarians and vegan options. I would like to get breakfast here every day.
#4

BEAN CYCLE ROASTERS

On College in Old Town, just north of Trimble Court.
Stopped in for a quick coffee/tea on the way to a business meeting. Best chai tea I've had in a while. Tasted so good. So much better than the chain down the street. Service was awesome too. The two young ladies working were super helpful and kind. All good.
#5

BINDLE COFFEE

At Jessup Farm, on Timberline south of Prospect.
In the middle of moving out of state and obviously I only just found this gem of a coffee shop. The coffee shop would fore sure be my go-to place if I were staying in Fort Collins. The caramel latte was smooth, and reasonably priced. The atmosphere was on point. Great friendly staff. There isn't much seating inside but there is a boat load with a view outside.
#6

HARBINGER COFFEE

At the corner of Mulberry and Mason.
I am very picky about my coffee, the beans the roast, the crafting of my latte, the heat and foam consistency. These guys make it perfectly every time. Friendly, efficient and consistent no matter which barista. They obviously train their staff well and employ people who love coffee and are knowledgeable. I travel all the time and visit coffee places around the world, these guys are in my top five. Excellent well crafted coffee made by coffee lovers.
#7

THE HUMAN BEAN II

On North College, just north of Willox.
They are super fast! We always order specialty drinks, and we can get them faster here than anywhere else! And they are great! My favorite is the Aztec, Mexican chocolate and cinnamon. My husband likes the Campfire...sort of a S'more in a glass. Granita's are their version of blended (cold) coffee. Don't let the long line deter you...they are always super fast. They come to the cars when the line gets long and by the time you pay, your drinks are ready!
#8

THE CROOKED CUP

On Oak Street in Old Town, next to Jay's Bistro.
Great place to meet and relax. Cozy, intimate, artsy, atmosphere. A wide variety of drink and eats. Prices are good and the staff is courteous.
#9 ALLEYCAT COFFEE HOUSE
East of College and Laurel, in the alley.
This is a must visit when travels take you to Fort Collins! The bakery items made fresh everyday are too good! Which ones to choose??? The music, atmosphere, people... all make this cozy coffee house unique and special, your new favorite place to chill!
#10

CUPPYS COFFEE & SMOOTHIES

On Drake, just east of College.
Best coffee shop in Fort Collins. Relaxing & peaceful environment. Love coffee, baked goods & burritos!
#11

EVERYDAY JOE'S COFFEE HOUSE

On Mason, between Oak and Mountain.
You might not happen upon this place by chance, but if you just go around the corner from College Avenue, you'll find this place. There's plenty of space, the service is friendly, and there's good coffee drinks to be had. I've never actually tried the food, though, so I can only vouch for the coffee.
#12

GENOA COFFEE AND WINE

At Rigden Farms, on Timberline, south of Drake.
Was visiting family down the street, walked down early morning a couple times. Nice place to relax with morning coffee. Friendly staff & good joe. Wife had toasted everything bagel w/cc and I had oatmeal w/granola & mixed fresh berries. Really good, even had some...More
#13

THE HUMAN BEAN I

On North College, north of Vine.
I was SO excited to learn that Fort Collins has a Human Bean!!! I frequent the one near me and I knew I had to have one here. Didn't disappoint. Had a snowy mocha and it was brewed to perfection. The lady that helped us was very friendly. If you want great coffee, come here!
#14

DAZBOG COFFE

At the corner of Mason and Mulberry.
Pour overs, French press, or traditional brew... they offer it all. A giant list of flavored syrups to personalize or choice. Friendly service at 6am. The perfect stop for this Cali girl on a cold Colorado morning.
#15

MUGS COFFEE LOUNGE - LAUREL

At the corner of Laurel and Howes, across from the CSU Oval.
Mugs really emphasizes local coffee and food, which is one of the things I like about going there! The baristas are friendly, the coffee is great and there is lots of comfortable seating. It's a great place to study or to hang out with friends.
#16

 DUTCH BROS. - TIMBERLINE ROAD

On Timberline Road, between Prospect and Drake.
We were so pleased when Dutch Brothers finally opened in Ft Collins, we used t only go when traveling in Arizona, their coffee is excellent and they have amazing varieties, their service is great, I don't know how they do such a good job of attracting such friendly, outgoing, and helpful employees, I have never encountered a surely or rude employee there, always please
#17

CUPS COMMUNITY COFFEE

Off of Elizabeth and Taft Hill Road, near King Soopers.
I frequent this coffee shop, as it is near where I live. The coffee is delicious, the internet is reliable, and the place is quiet. They have a great selection of music playing that is rarely too loud. I do a lot of reading and studying here. I've yet to try their food, but everything looks delicious. They also do smoothies -- I had a mango and ginger concoction the other day that was great!
See more of Trip Advisor's top coffee choice for the Choice City HERE
KEEP READING: Here are the most popular baby names in every state
Using March 2019 data from the
Social Security Administration
,
Stacker
compiled a list of the most popular names in each of the 50 states and Washington D.C., according to their 2018 SSA rankings. The top five boy names and top five girl names are listed for each state, as well as the number of babies born in 2018 with that name. Historically common names like Michael only made the top five in three states, while the less common name Harper ranks in the top five for 22 states.
Curious what names are trending in your home state? Keep reading to see if your name made the top five -- or to find inspiration for naming your baby.
All 25 Breweries of Fort Collins