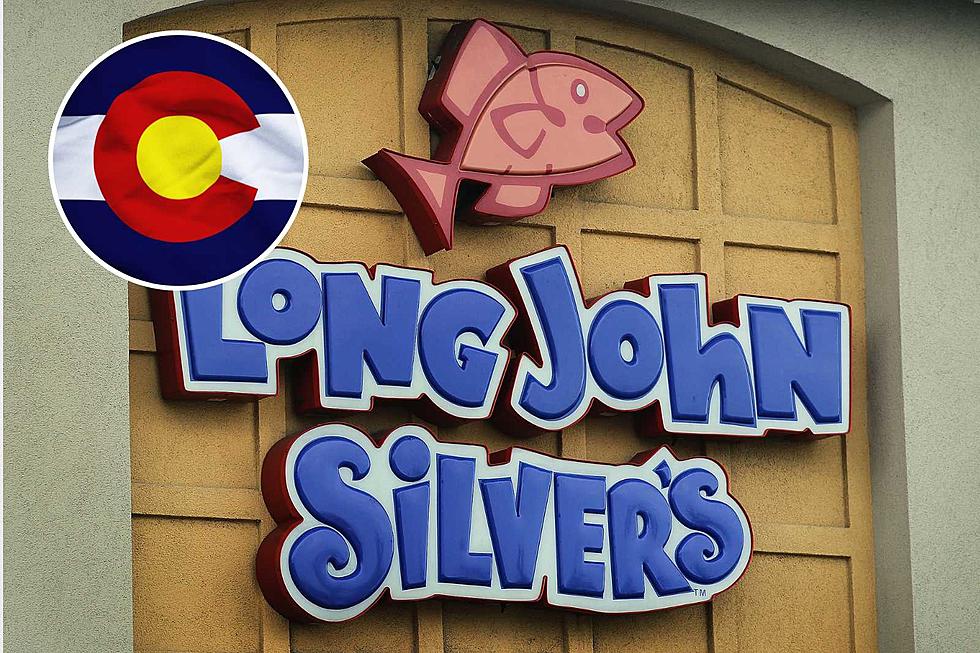 How Many Long John Silver's Still Remain in Colorado?
Getty Images, Canva.com
They've been around since 1969, but they haven't had that much success in Colorado. There were once Long John Silver's in Loveland and Fort Collins, Colorado, but that was a long time ago.
Cod, Alaskan pollock, clams, shrimp, chicken. Throw in some hush puppies on the side, and you have a Long John Silver's fan's day made. It's hard to know how many Long John Silver's there were at on time in Colorado; now, there are definitely few and far between for that seafood goodness.
In Loveland, near Eisenhower and Wilson, is a laundromat (pictured above.) You can still see the resemblance to the John John Silver's that it once was, back in the 70's and 80's. The one in Fort Collins was on Swallow west of College. Many people miss having a Long John Silver's in their town; on the bright side, Colorado has more than Wyoming, which only has one lonely one, in Gillette.
Though Long John Silver's started out in Lexington, Kentucky, Kentucky only has 47 locations while Ohio has the most of any state, with 64. They must be "everywhere" in Ohio; I have a friend who would honestly consider moving there if only because they have so many Long John's.
Today, when you do find a Long John Silver's, it's teamed-up with a Kentucky Fried Chicken, a Taco Bell or an A&W. Not that doing so is wrong, it's just sad that we don't see those great stand-alone buildings anymore.
WHERE ARE THE LONG JOHN SILVER'S IN COLORADO?
ALAMOSA w/Taco Bell
GREELEY w/KFC
MONTROSE w/A&W
WESTMINSTER w/KFC
The Top Seafood Restaurants in Fort Collins, Loveland, and Greeley
When you're in the mood for seafood, these are the best places to go in Northern Colorado, according to TripAdvisor.
The Best Cookies In Northern Colorado: Here's Where To Find Them
We've rounded up the best spots in NoCo for you to satisfy your sweet tooth with a delectable, mouthwatering cookie...(or five - we're not judging).
28-Foot-Milk Can Serves the Best Ice Cream in Denver
Not only is Little Man Ice Cream's Denver shop unique, but it also serves the absolute best ice cream around.