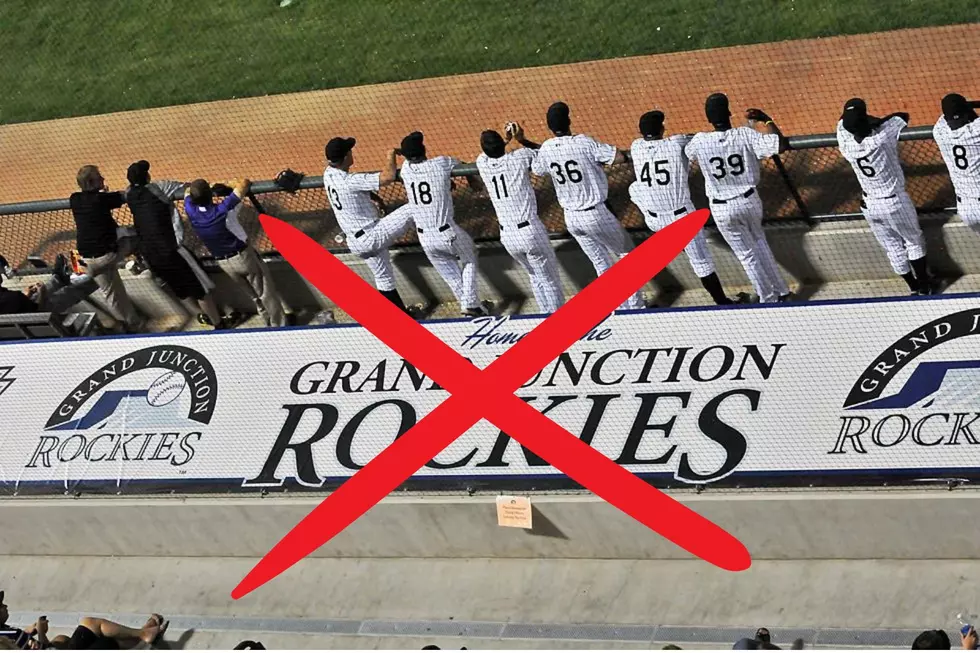 The Grand Junction Rockies Must Change Their Name: Suggestions?
Townsquare Media / Canva
There's something truly special, and truly American, about sitting down to enjoy a game of baseball live and in person. Luckily, for Grand Junction residents, the Grand Junction Rockies games have provided an affordable alternative to major league prices and crowds right here in town.
However, last month it was announced that our beloved Grand Junction Rockies had been purchased by Future Legends out of Northern Colorado which left a lot of us scratching our heads.
Well, a Facebook post by the Grand Junction Rockies' official Facebook page on Tuesday, September 27th confirmed one of the rumors that had been floating around, and that is that because of the acquisition, the Grand Junction Rockies will soon have to change the name of the team.
What Will the Grand Junction Rockies' New Name Be?
To be more specific, the Facebook post by the Grand Junction Rockies' page shared a link in which fans could submit suggestions for a new team name. Naturally, this post brought not only a decent amount of questions but a good amount of suggestions too.
Suggestions came pouring in regarding what the team should change their name to. Some of these referenced geographical locations in the Grand Valley, some referenced specific animals native to the area, and some made absolutely no sense.
However, one suggestion stood out as the most popular and that was that the team should become the Humpback Chubs, a name created out of a joke that many are still reminded of.
Take a look at some of the suggestions made regarding what the Grand Junction Rockies should change their name to:
What Could the Grand Junction Rockies Change their Name To?
Word on the street is that the Grand Junction Rockies will have to change the name of the team soon and there are plenty of suggestions on what the new name could be already.
Funny + Obscene Banned Colorado License Plates Will Make You Giggle
Road rage is bad enough. Imagine if you had to pull up behind a car with a license plate insulting you. Luckily, the state of Colorado has banned some of these license plates to make the roads a happier place.
Rejected License Plates in Colorado From 2021
Here are just a few of the more than 23,000 rejected personalized license plates in Colorado from 2021.