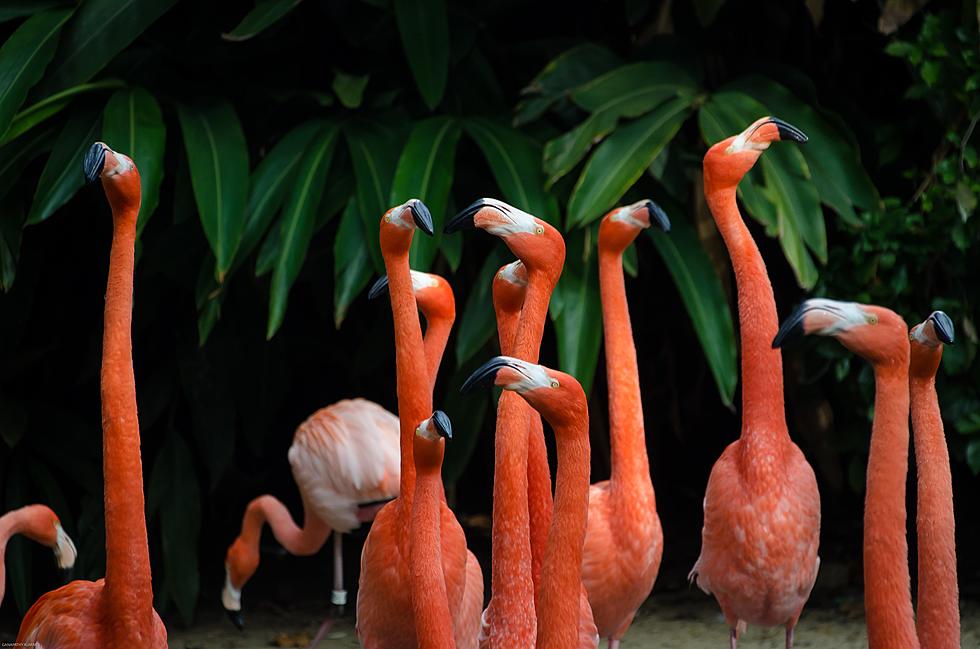 The Flamingo Exhibit at the Denver Zoo is Getting a Fab Makeover
Ganapathy Kumar/Unsplash
The American and Chilean flamingos are always a sight to see when visiting the Denver Zoo. Guests frequently flock to the exhibit and love to watch these unique birds with big personalities. Sometimes, they are also seen being taken on strolls throughout the grounds when the weather allows. Several of them, including Swift, Legend, and Jonas have even earned flockstar status among the group.
Soon, these colorful birds will have new digs that better highlight their native habitats,  making them feel more at home than ever before. The zoo announced that the exhibit is getting a huge makeover, with fresh topography inspired by the Andean highlands. New features include multiple wading pools and nesting islands for the birds, as well as multiple viewing points for humans. The area will provide both the flamingos and their fans year-round access to both indoor and outdoor living spaces.
The improved flamingo habitat will be located between Tropical Discovery and Harmony Hill, expanding on where the old river otter habitat previously was.
According to the zoo, you can identify the Chilean flamingos by their lighter coloring, while the American flamingos have bright, pinkish-orange feathers. The two species fla-mingle together with no conflicts.
Construction on the new flamingo habitat will break ground this winter. The project is expected to be completed by spring 2023. The zoo plans on hosting a grand opening for the public once it's finished.
Animals of the Denver Zoo