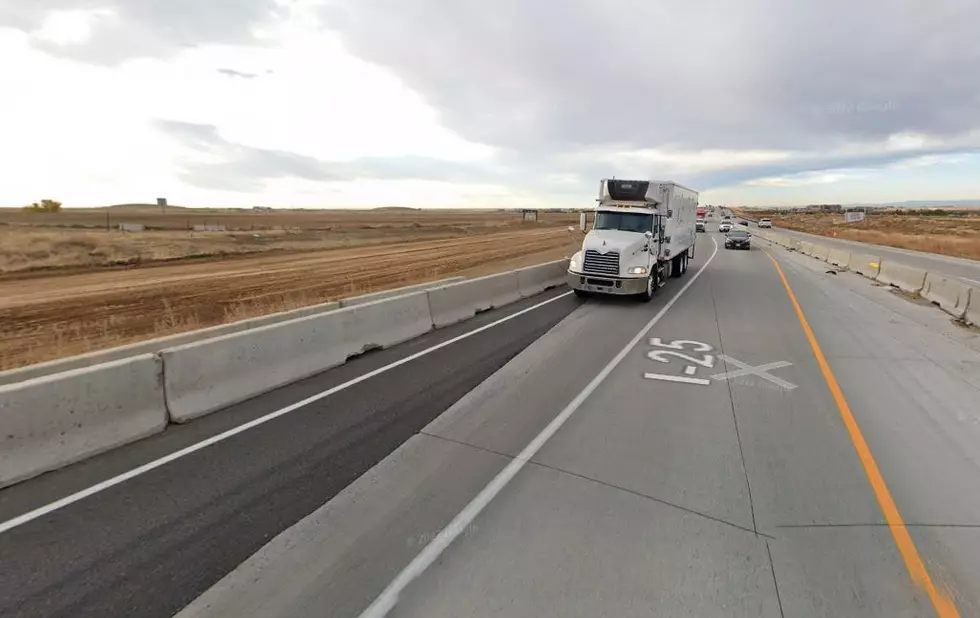 Structure on I-25 Between HWY 34 and Crossroads Sparks Curiosity
Google Maps
With all of the construction that's been taking place over the past few years, traveling on I-25 throughout northern Colorado can be a nightmare at times.
A structure that's being built on the side of the highway has caught many people's attention but they remain curious as to how it fits into the overall I-25 North improvement project.

The building in question is located between Highway 34 and the Crossroads Exit.
A thread on Reddit spurred conversation as to what the angled structure is. One resident wondered if it was a pedestrian ramp, while another compared it to a "sick jump."
In reality, the newly constructed site is actually going to be a mobility hub. What drivers are currently seeing is the foundation of one of two center load slip ramps that will allow Bustang buses to leave and re-enter the express lanes along the I-25 corridor. The Centerra Loveland Station will be one of several of these hubs.
The idea of the transportation facility is to reduce the amount of single-occupancy vehicles on the interstate, thus decreasing congestion and making the roadway from Wyoming to Denver a safer stretch to drive.
In addition to the Bustang loading areas, the site will also include several shelters with benches and a covered walkway to help commuters stay protected from the elements, as well as safely load and unload from their bus. The location will make it easy for commuters to switch from transit, car, bike, or walking too.
See the Must-Drive Roads in Every State