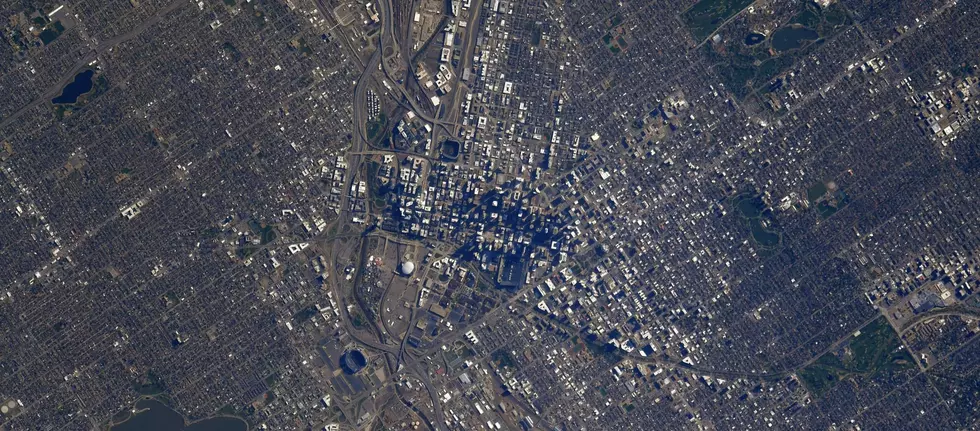 Smile: The International Space Station Just Snapped a Pic of Colorado
NASA
What's the International Space Station up to? A side from orbiting Earth and listening to Coldplay, the astronauts above are snapping photos, because pics or you didn't really go to space. 
On May 11, NASA astronaut Shane Kimbrough tweeted a photo of Denver from 250 miles above the Mile High City — and taking a photo while aboard the International Space Station doesn't exactly look... easy.
If you zoom in, you can actually get a pretty good view of Coors Field and Mile High Stadium, because that's only 249 miles away. 😉 The International Space Station is reportedly the third-brightest object in the sky, so if you happen to look up at the right time, you can see it with the naked eye.
In other space news, last week, Coldplay debuted their new song 'Higher Power' in a much higher place, when they beamed the video up to the International Space Station. There's currently a crew of seven on board, but the band played the song for French astronaut Thomas Pesquet, who's been up there for six months. That's a long time to be away from the home planet, but least the crew members don't have to worry about getting COVID.
And, never forget the band that actually performed on a space station.
20 Photos of Colorado From Space
10 Tallest Buildings In Denver