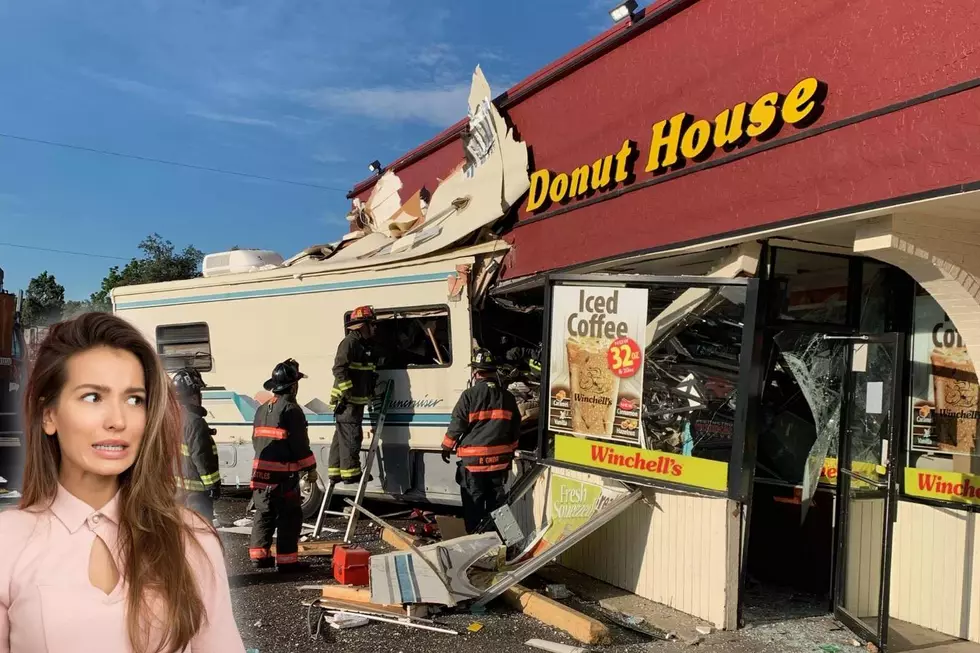 RV Crashes Into Denver Donut Shop on Colfax, 4 Injured
Twitter: West Metro Fire, Canva.com
It had to be a scary situation, when suddenly an RV came barreling into this donut shop where a customer was thrown across the room.
If you've ever had a bad Monday, imagine how these folks were feeling on Monday, August 15, 2022 at a Winchell's in Lakewood, Colorado, a suburb of Denver. At the corner of Pierce and Colfax, a simple stop for a quick snack for one man turned into chaos. The driver of the RV must feel horrible.
West Metro Fire responded to the scene as the driver of the RV lost control of the vehicle and crashed into the eatery. Imagine the thunderous noise that RV must have made as it came through the wall. Very scary. Not only were the driver and a the customer inside the Winchell's injured, but there was a dog, too.
According to 9News, West Metro Fire indicated that that the two men were taken to the hospital, the customer with non-life threating injuries, with the driver's injuries uncertain. The dog, who was riding along in the RV, was not inured and was taken to a local shelter.
Two people who working that morning at the Winchell's suffered minor injuries. They definitely have a story to tell, for years to come. Hopefully, they'll get some kind of compensation, pay-wise, as the shop will not be opening again, anytime soon.
Debbie Duz Donuts - Archival Photos
For those not familiar, Debbie Duz Donuts opened in the summer of 1989 as a coffee/doughnut shop where the waitresses went topless. The shop closed after one year of controversy and international attention.
Aurora's Mochinut: Corndogs, Boba and Mochi Donuts
We went to TikTok's viral Mochinut in Aurora. This is what we ordered.