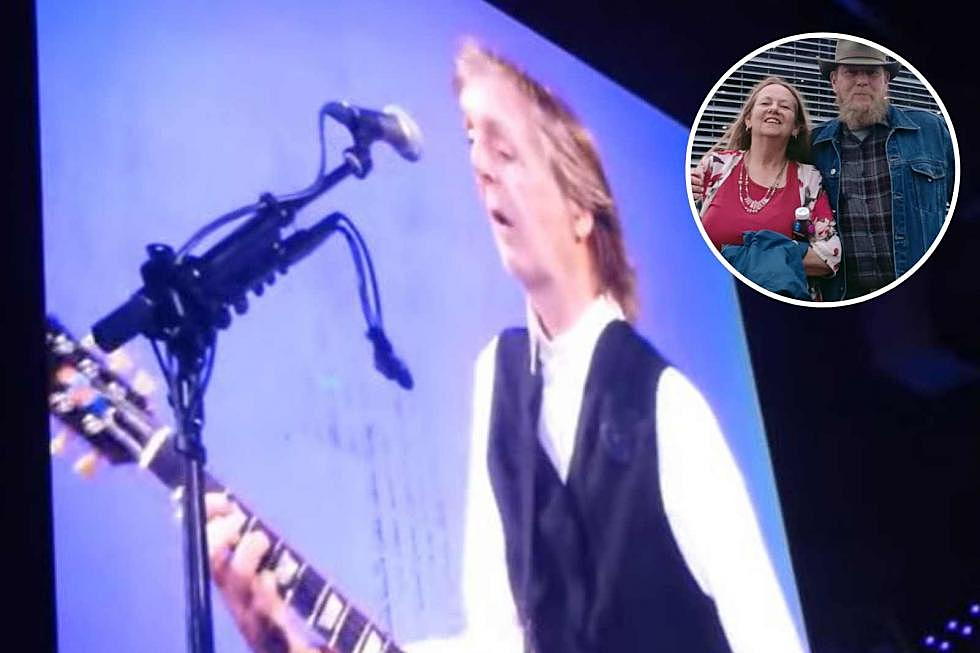 RETRO 102.5 Winner Talks About Her Trip to See Paul McCartney
YouTube/Beatles 1000, Linda King
A longtime listener of 102.5 FM won the trip of a lifetime from our parent company, Townsquare Media: Paul McCartney at MetLife Stadium on June 16, 2022.
Linda, from Greeley, has been a fan of ours for a very long time; being such of fan of ours and a huge fan of Paul McCartney, this was a prize she was almost destined to win. It was our pleasure to call her up to let her know that she'd be going.
In May of 2022, RETRO 102.5 was part of a nationwide contest with Townsquare Media: "Live and Let FLY." The grand prize was a trip for two to see Paul McCartney on the last stop of the North American leg of his "Got Back" tour, on June 16, 2022, at MetLife Stadium in East Rutherford, New Jersey.
After Linda and her husband returned, Linda came into the station to sit down and discuss her vacation to see the legendary performer.  They definitely had a great time, which is great to hear.
Townsquare Media put the couple up in a Home2Suites by Hilton, which was very close to MetLife, for their stay. Before hitting the hotel, they had a great dinner in New York, after landing at LaGuardia.
One of the great things about the trip, is how Linda, a licensed hot air balloon pilot, was able visit the Aviation Hall of Fame New Jersey. Linda and her husband had a great time there, before heading to the stadium, on Thursday.
The Paul McCartney show sounds like it was great. Linda says that he put a lot into the show; talking to the audience about the songs, doing tributes to John Lennon and George Harrison, and seeing Bruce Springsteen join the show. Linda and her husband missed the part where Bon Jovi also came onto the stage. 
Linda and her husband really did have a great time. The next day, travel day, turned out to be another fun adventure. Due to the airline not being able to get then to Chicago for a connecting flight on time, the airline put them up at a very nice hotel outside of Chicago for the night.
They got home a day later than expected but that didn't disrupt any plans that they had, so that worked out beautifully.
It's wonderful for all of us at RETRO 102.5 and our stations at 600 Main Street in Windsor, to be a part of their trip.
You can listen to Linda talk about the trip:
Thanks for listening, Linda!
The Stories Behind Every Beatles LP Cover
In some ways, the Beatles' album art could be just as fascinating as the music inside.
Paul McCartney Albums Ranked
The Beatles always defined him, but McCartney's story didn't end there.
PICTURES: See Inside Betty White's Spectacular Oceanfront Estate
The late Betty White's oceanfront estate in California is for sale after her death, and pictures show a stunning property fit for one of the most beloved entertainment icons of all time. The 4-bedroom, 4.5-bathroom, 3,621-square-foot estate is asking just under $8 million.