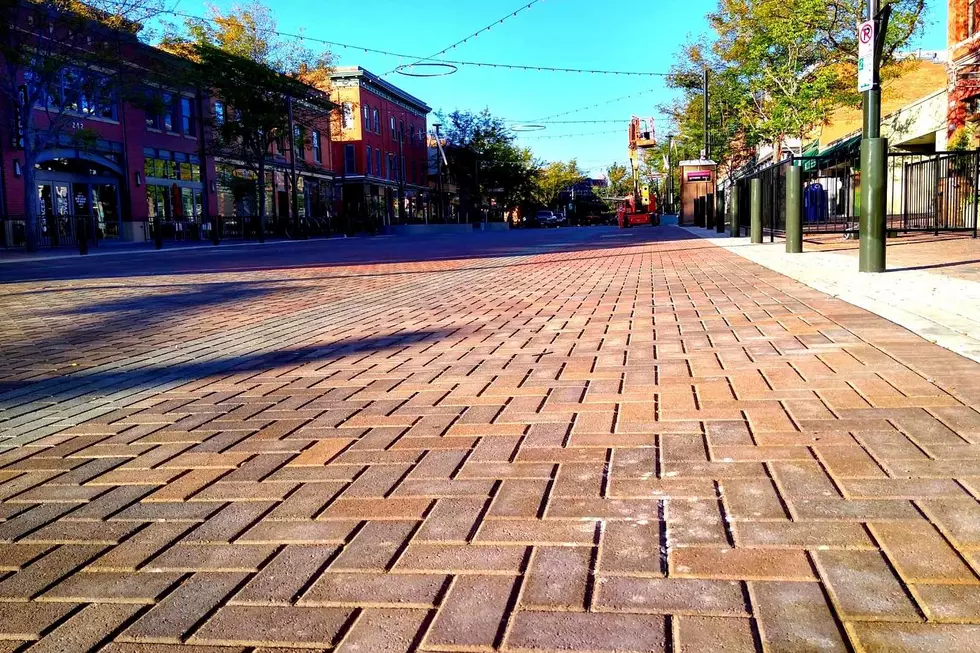 Look at Fort Collins' New Linden in Old Town After $3.5 Million Upgrade
TSM/Dave Jensen
The City of Fort Collins has had this plan for Linden Street in Old Town on the books since 2014. They began construction in February of 2022; now, the job is all but complete.
The businesses along this portion of Linden in Old Town must be elated, now that the majority of the construction is now complete. After putting $3.5 million into changes to the street, it does look much different.
The above photo was taken in June of 2022, when the construction was in full swing on Linden. The project, known as the Linden Street Renovation Project, was conceived in 2014, with final approval happening in 2019. Those who've frequented Old Town and Linden will find it much more "roomier."
One of the main focuses of the project was to turn this portion of Linden, from Walnut to LaPorte, a 'convertible' street. Meaning, that it would be easy to turn it into a 'pedestrian only' street, for special events. I can't wait for that first event to take place, and see how it goes down.
They've replaced the regular asphalt street with decorative and functional 'bricks,' which play right into a "pedestrian mall' feel"
One big change that I think people are going to enjoy, are the wider sidewalks along Linden. This also gives businesses the room for better patio seating. While I was taking photos, workers were erected little uniform fences in front of a couple of the bars, like  "beer gardens."
The City of Fort Collins has also upgraded the corners, by adding modified planters, and  they look great. I liked how the "Free to Dance" sculpture on the southeast corner got incorporated into one.
I can't be absolutely certain, but I believe that they added a garden along Walnut, too. A great way to keep foot/bike traffic within the crosswalk areas, while sprucing things up.
Another major change to Linden, that people may or may not be excited about, is how they've changed the parking from diagonal to parallel. Whereas before with the diagonal spaces, about 50-60 cars could park; now, it's really about 25.
Who's excited about the "New" Linden?
These Are the Biggest Fort Collins Homes for Sale
These are currently the five biggest homes that are for sale in the city of Fort Collins, Colorado
Romantic Things to Do in Fort Collins
If you're trying to spice up your dating life, then look no further than Fort Collins. The Choice City is full of fun dating options for couples new and old. Read on to see 10 romantic things to do in Fort Collins in the gallery below.
The Best Cinnamon Roll In The World Is In Fort Collins
After hearing about the hype, I finally checked out the oldest restaurant in Northern Colorado to see if its reputation held true.