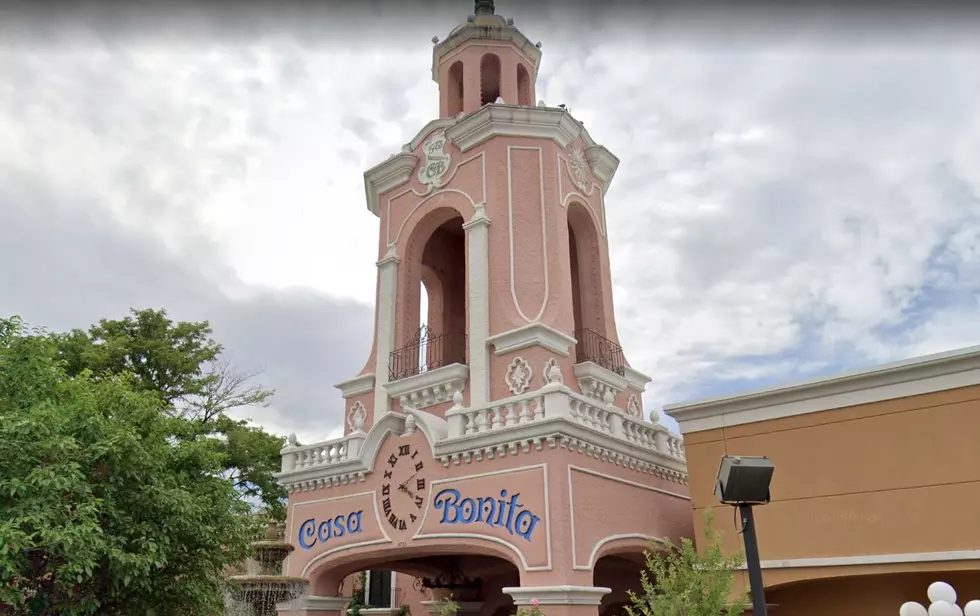 Rally to Help Save Casa Bonita on April 24, 2021
Credit: Google Maps
The legendary restaurant on Colfax in Denver has been going through some tough times, so a rally has been organized to help them out.
According to CBS4 Denver, a rally outside of Casa Bonita will start at 10:00 a.m. on Saturday, April 24, 2021.
It was reported on April 12, 2021, that the restaurant has filed for chapter 11 bankruptcy protection, and a GoFunMe account was soon set up with a goal of raising $100,000 to keep Denver's classic establishment in business. As of this writing, the fund is at about $45,000.
This rally would be a great opportunity to visit Casa Bonita with friends and family; you can 'salute' the restaurant for all of its years of unique entertainment and tell stories about the times that you've been inside.
Fingers are crossed that they will, indeed, re-open for new generations to experience. You really do have to visit Casa Bonita at least once in your lifetime if you live in Colorado. Heck, Wyoming too, for that matter.
There's so much to take in at the iconic place: the caverns (I got lost in them just a few years ago), the photos, the endless sopapillas and, of course, the cliff divers.
I do hope that they come back and that South Park revisits the establishment. Did you know that they have to mark their calendars for when the 'Casa Bonita' episode of South Park will be on so that they'll have enough people on staff after it airs?
Get more on the rally from CBS4 Denver HERE.
Fort Collins Restaurants That Opened in 2020
LOOK: 15 Discontinued McDonald's Menu Items