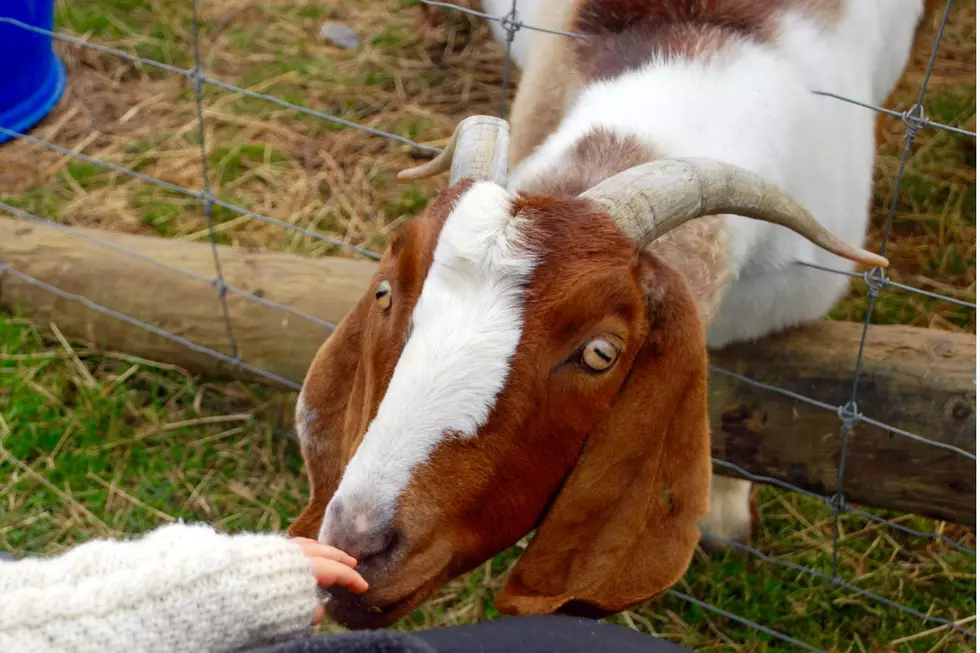 Police Searching for Beloved Show Goats Stolen in Weld County
Canva
The Weld County Sheriff's Office (WCSO) is searching for beloved show goats stolen from a rural property near Severance.
In a Facebook post, WCSO revealed that police learned of the incident on Thursday (Sept. 15), when someone reported a theft in the 8700 block of Weld County Road 80.5.
After speaking with the animals' owner, officers discovered that a suspect had taken three goats from the property the night before.
The animals in question are Boer goats, which Britannica notes are "prized for their size, rapid weight gain, carcass quality, hardiness, and docility." According to The Happy Chicken Coop, show Boer goats, like those stolen, can go for $400 to $500 each.
The three stolen goats are all females — two are microchipped, and one, who is pregnant, has identifying ear tattoos.
"The goats are well taken care of, and the owner is hoping for the immediate return for the animals' safety," WCSO said.
The agency is asking for the public's help in finding the goats, which look similar to their herd members pictured below. If found, WCSO will scan the animals' microchips to verify that they are the stolen goats.
If you have any information about this case, please contact Deputy Brian Fortin at (970) 400-4288.
You can also call WCSO at (970) 356-4015 and reach out to Northern Colorado Crime Stoppers at 1-800-222-TIPS (8477) or crimeshurt.com. If you submit a tip through Crime Stoppers that leads to the arrest and filing of charges on a suspect, you could be eligible for a cash reward.
The 11 Most Stolen Vehicles In Colorado
Lock it up, here's a list of the most stolen vehicles in Colorado over the past year.
8 Tips To Help Prevent Crime At Your House
Having a surveillance camera is one way to help prevent and solve neighborhood crimes. Here are some tips from the Mesa County Sheriff's Office to help keep your home safe from burglars.