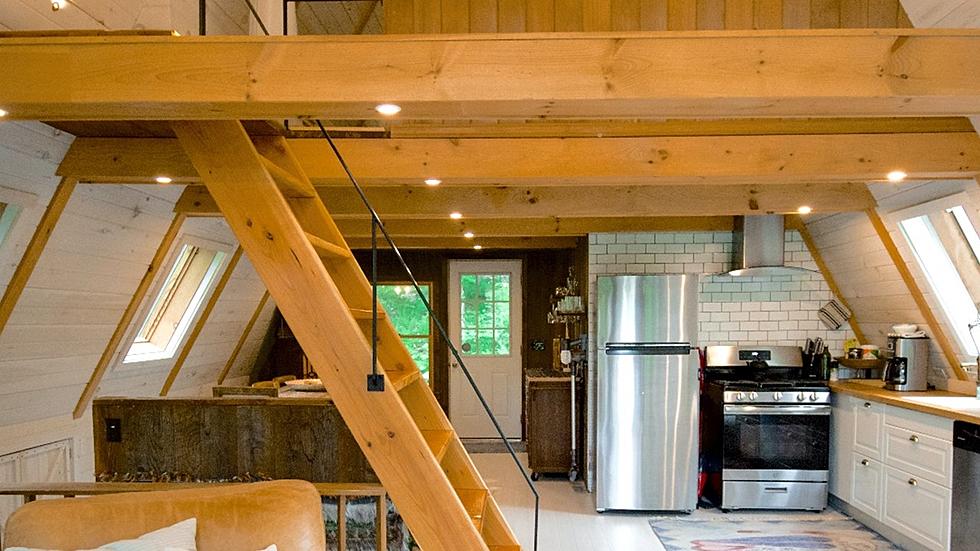 People's Tiny House Festival Goes Big in Loveland July 17-18, 2021
Photo by Andrea Davis on Unsplash
You've always been curious about living in a tiny house, you can satisfy that curiosity on July 17 & 18, 2021, at The Ranch.
A two-day experience of all things small is coming to Loveland with the People's Tiny House Festival. Both days, the event will run from 10 a.m. until 4 p.m, with live music, food, beer, and of course, tiny houses.
I think my biggest question when it comes to tiny home living is, 'how small is it, really?' Sure, you can tell me square feet, and I get all that, but I need to see it, get inside, and take a look around, to see if I'm ready to take on the tiny house life.
At the People's Tiny House Festival you'll find many vendors discussing their particular tiny houses; though they're all small, there are many different styles. I think I'd be looking for one that has great windows, not just for letting the sun in, but keeping the weather out.
Speakers and panels will also be at the two-day festival talking about the tiny house life so that you can make a more informed decision. It's a small house, but it is a big step. You would probably have to 'let go' of many things if you were to dive into this kind of living situation.
Two-Day Weekend Passes for the festival are only $10 for the event, which you can purchase ahead of time HERE.
Maybe You'd Move Your Tiny House to One of These 5 Tiny Colorado Towns
The Weirdest-Named Towns in Colorado