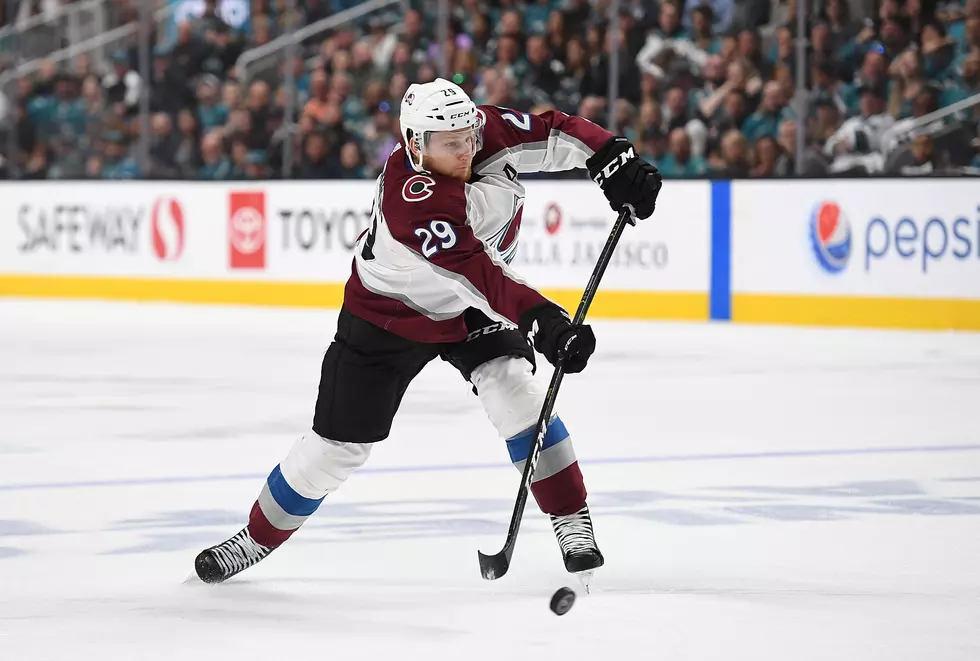 Not a Fan of Hockey? Here's All You Need to Know About the Avs in the Stanley Cup Playoffs
Getty Images
Up until 3 months ago, I myself was not a big hockey fan. I've been to games in the past and they have always been a blast, but when it comes to knowing the ins and outs of the NHL, I am not your guy. However, in recent months I have spent countless hours playing EA Sport's NHL 21 and catching up on the Colorado Avalanche's season, and it also just so happens that the Avs are the favorite to win the Stanley Cup this year. 
As a new fan of the Avalanche, I am here to provide you with all you need to know about the team as the Stanley Cup Playoffs progresses.
The Avs finished the regular season with the best record in the NHL and were awarded the President's Cup for doing so. Last time they did that in 2001, they went on to win the Stanley Cup. So far, the Avs are living up to the hype as the favorite to take it all. According to the NHL website, in round one of the playoffs the Colorado Avalanche outscored the St. Louis Blues 20-7. In game one of round two against the Las Vegas Golden Knights, the Avs steamrolled them, finishing the game 7-1. Why is this important? Because the Golden Knights are second to the Avs as the favorites to win the Stanley Cup. However, it is worth noting that the series in now tied 2-2, and the Knights are putting up a serious fight to get to the next round.
Additionally, the players are sporting impressive individual numbers in the playoffs so far. Goaltender Philipp Grubauer passed Avalanche legend (and Stanley Cup Champion) Patrick Roy for longest playoff winning streak with 6 straight wins. First line players Nathan MacKinnon (pictured above) Gabriel Landeskog, and Mikko Rantanen have combined for 36 points (goals plus assists) in the first eight games in the playoffs. 
Being as hyped as I am about the Avs in the playoffs, I think that they are going to take it all. But what do I know? I just became a fan!
UP NEXT: Where To Go Night Tubing in Colorado