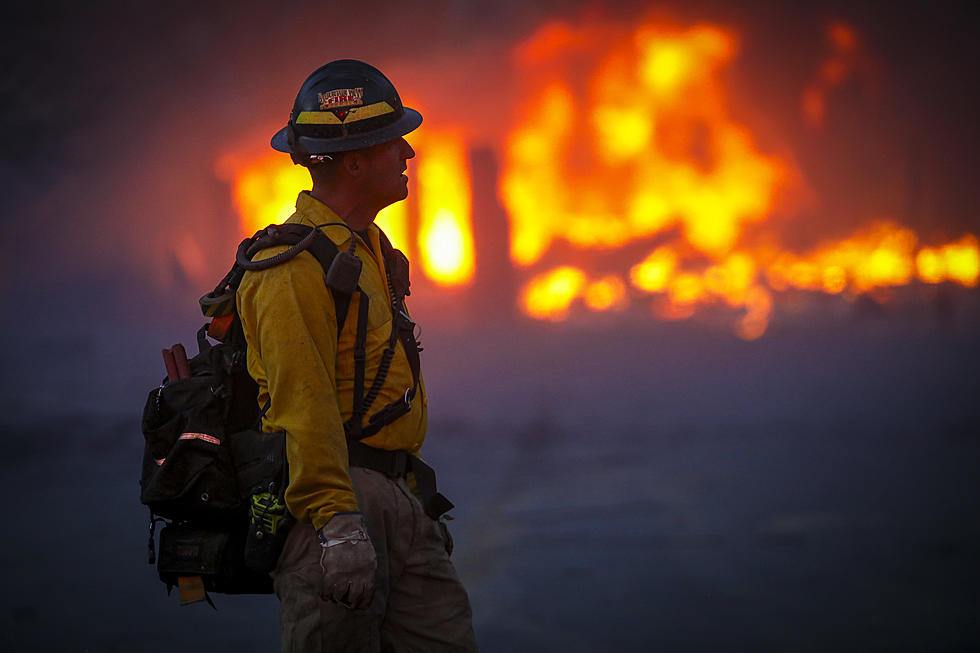 Man That Threatened Firefighters Had 2,000 Rounds In His Car
(Photo by Marc Piscotty/Getty Images)
While firefighters were frantically dealing with the hurricane-type winds and trying to slow the Marshall Fire last Thursday, some had to deal with threats from a man with a rifle.
Man With Rifle Threatetens Firefighters In Marshall Fire
Last Thursday evening, as thousands of people left their homes in a panic while seeking shelter from the Marshall Fire, local first responders were hard at work trying to stop or at least slow the Marshall Wildfire from spreading. One firefighting team not only had to deal with the crazy wind blowing ridiculously hot fire in their direction, but they also had to deal with a very unhappy man threatening them with a rifle.
24-year-old Stephen Roch from Louisville was arrested last week for threatening firefighters working to evacuate his neighborhood during the Marshall Fire on Thursday evening. According to the affidavit, Stephen Roch, while walking his dog, told a firefighter:
 "if you want me out, you'll need to take me out, and I have an AR-15,"
Denver 7 reported that Mr. Roch, seen above, was spotted shortly after driving away in an SUV and after a short pursuit by police, he was taken into custody. While searching his vehicle, the police found the loaded AR-15 rifle which he spoke of, a 9mm handgun, and 2,000 rounds of ammunition. The affidavit also says that when questioned about the incident he asked to speak to a lawyer and refused any details.
Denver 7 also reports that Stephen Roch is facing multiple charges including obstructing a firefighter, felony menacing, and obstructing government operations.
Imagine being out there, trying to save his and thousands of lives and having to also deal with the threat of being shot for doing so. We truly can not thank our firefighters, police officers, and first responders for all that they do and deal with on a daily basis. Thank you.
Here's Some Photos From The Fires These Firefighters were Trying to Save Him From
We all watched as the Marshall Fire blew through our Boulder County communities last week. These pictures of the aftermath are truly heartbreaking.