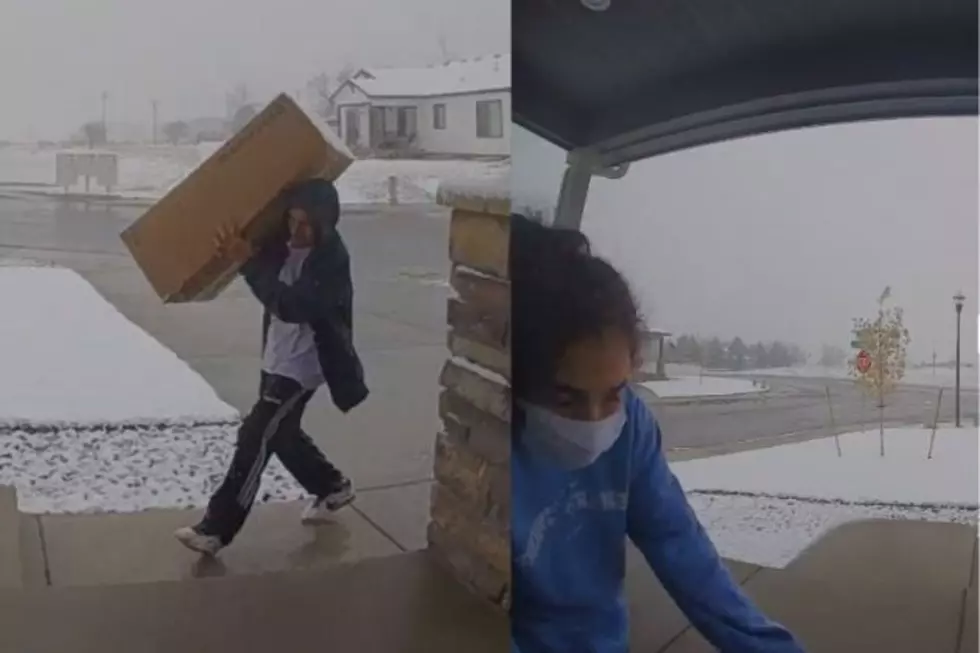 Loveland Police Seek Help Identifying Theft Suspects
Loveland PD/Facebook
As package deliveries start to ramp up for the holiday season, police departments in northern Colorado tend to also see an increase in porch pirate thefts.
The Loveland Police Department is currently seeking the public's help in identifying two suspects, who stole packages from a porch in the Loveland area.
According to police, the incident occurred at approximately 3 p.m. on November 9 in the area of W. 1st and Namaqua.
Anyone who recognizes either of the two suspects is asked to call Officer Will Howard at 962-2052 ext. 1145 and reference case #20-8003.
Colorado's Safest Cities